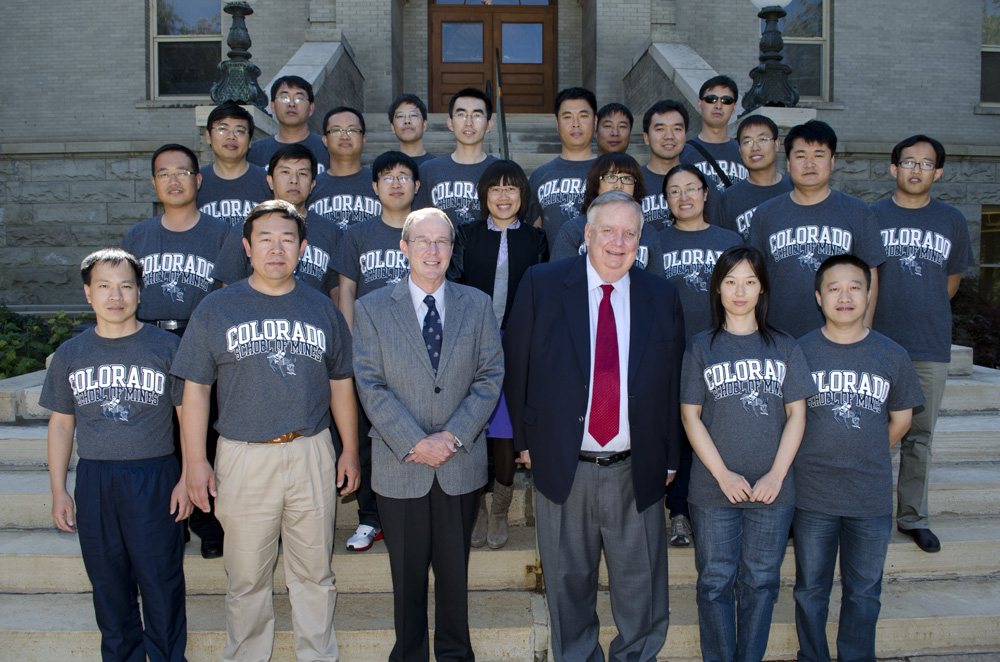 GOLDEN, Colo., Sept. 13, 2012 – A program underway at Colorado School of Mines is providing intensive training to a group of engineers, managers and financiers from several Chinese petroleum companies.
The "Customized Oilfield Development Educational Program" is conducted by the International Institute for Professional Advancement within the Office of Special Programs and Continuing Education at Mines (SPACE), through an agreement with the China University of Petroleum in Beijing.
This training is the most recent in a series of more than 25 similar programs conducted by Mines over the past 30 years with oil companies from China, Libya, Egypt and the United Arab Emirates.
Mines faculty members, as well as other experts within the Mines community, are instructing the courses during the three-week program. The program addresses a broad range of global petroleum exploration and production disciplines including petroleum geology, geophysics, petroleum production and reservoir management.
The relationship between the university and China began more than 100 years ago when Chinese students first started earning degrees at Mines. Nearly 300 individuals from the Chinese petroleum sector have attended these courses over the years.
Other programs offered through SPACE have addressed project management, economics, international law, environmental management, health and safety and more.
Contact:
David Tauchen, Public Relations Specialist / 303-273-3088 / DTauchen@mines.edu
Karen Gilbert, Director of Public Relations / 303-273-3541 / KGilbert@mines.edu