GOLDEN, Colo., March 27, 2013 – Dr. Robert Langer will present "Biomaterials and Biotechnology: From the Discovery of the First Angiogenesis Inhibitors to the Development of Controlled Drug Delivery Systems and the Foundation of Tissue Engineering" in the Department of Chemistry and Geochemistry's Lucas Lecture, 4 p.m. on March 29 in Coolbaugh Hall, Room 209.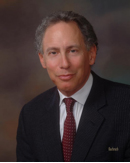 Langer is a David H. Koch Institute Professor at MIT. He has written more than 1,190 articles and has 810 issued and pending patents worldwide. His patents have been licensed or sublicensed to more than 250 pharmaceutical, chemical, biotechnology and medical device companies.
He served as a member of the United States Food and Drug Administration's SCIENCE Board, the FDA's highest advisory board, from 1995 -- 2002 and as its Chairman from 1999-2002. 
Forbes magazine (1999) and Bio World (1990) have named Langer one of the 25 most important individuals in biotechnology in the world. Discover magazine (2002) named him as one of the 20 most important people in biotechnology. Forbes also selected Langer in 2002 as one of the 15 innovators worldwide who will reinvent our future. Time magazine and CNN named Langer as one of the 100 most important people in America and one of the 18 top people in science or medicine in America in 2001. Parade magazine selected Langer as one of six "Heroes whose research may save your life" in 2004.
Contact:
Karen Gilbert, Director of Public Relations, Colorado School of Mines / 303-273-3541 / KGilbert@mines.edu