Posted: June 12, 2017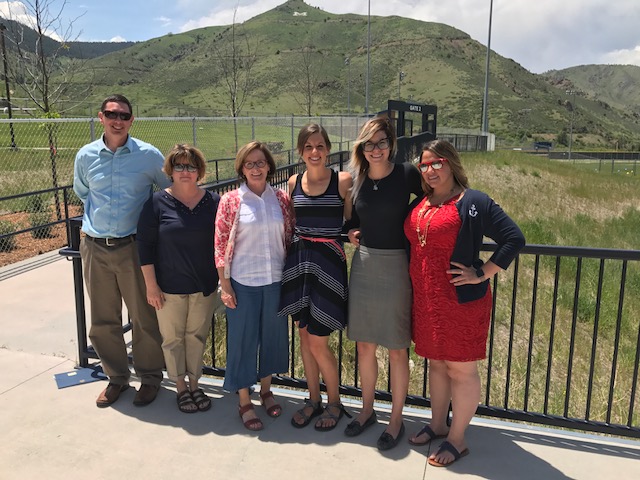 The Division of Student Life recognized exceptional staff and programs at its annual awards presentation at Marv Kay Stadium on June 7, 2017.
The Student Life Annual Awards luncheon highlights top performers who are nominated by their peers. More than 50 nominations were submitted for five award categories. The submissions were reviewed by a committee that presented the winners with their awards at the event.
New Oredigger Award: Amanda Davis, Academic Advising Coordinator
Oredigger Community Spirit Award: Rob Thompson, Assistant Athletic Director/Director of Student Recreation Center
Unsung Hero Award: Lisa Goberis, Director of Student Life Business Administration
Outstanding Student Life Employee Award: Deb Roberge, Director of the Coulter Student Health Center
Outstanding Program/Service Award: Helluva Service Event represented by Isabelle Jeffries, Coordinator of Greek Life, and Emilie Nemchak, Residence Life Coordinator
"Congratulations to all of our nominees and award winners," said Lia Franklin, executive assistant to the vice president. "You make us proud as a division as we continue to strive for 'excellence in everything we do.'"
CONTACT
Joe DelNero, Digital Media and Communications Manager, Communications and Marketing | 303-273-3326 | jdelnero@mines.edu
Mark Ramirez, Managing Editor, Communications and Marketing | 303-273-3088 | ramirez@mines.edu