Posted: December 14, 2017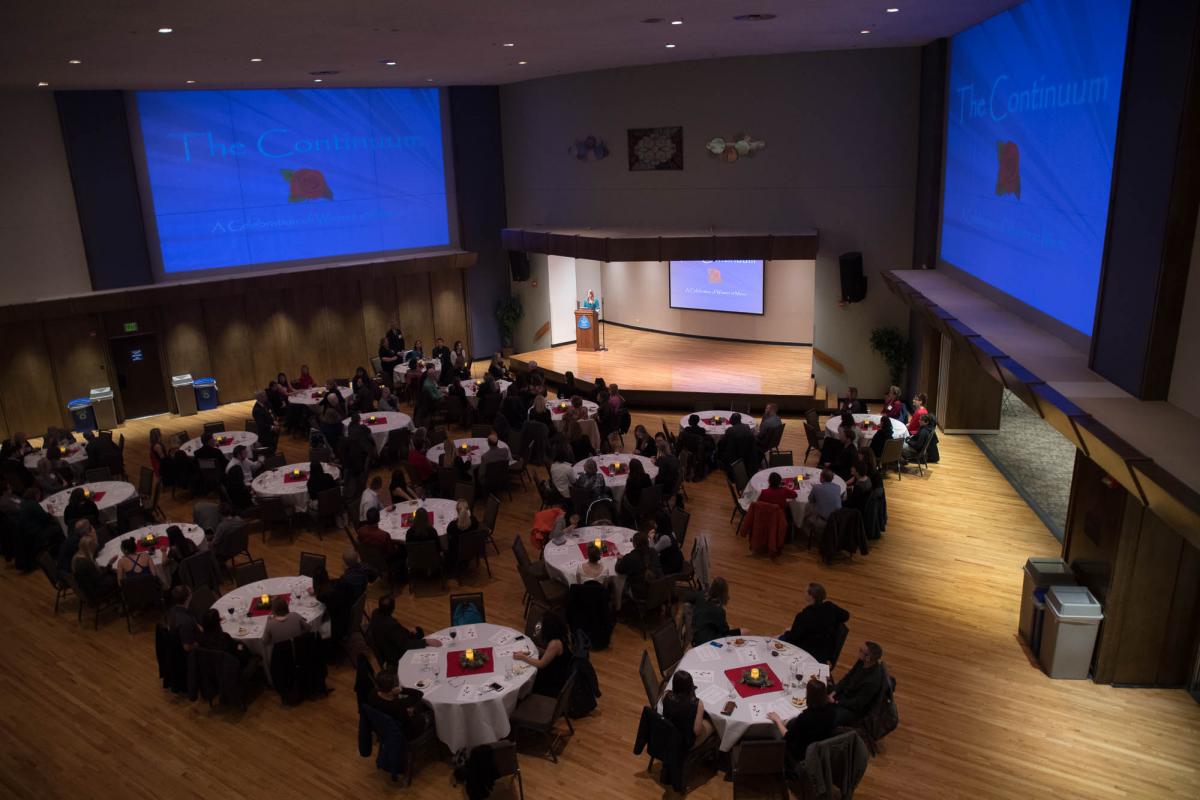 The Colorado School of Mines student section of the Society of Women Engineers celebrated graduating female students at its midyear Continuum on Wednesday, December 13.
The Continuum is a biannual event held at the end of the fall and spring semester, and invites families, friends, alumnae and members of the Mines community to campus to celebrate the class of graduating women.
Kim Bogue '03, a Mines graduate and systems engineer at Raytheon, was the keynote speaker at the event. Bogue has worked on multiple programs for the company, supporting the development of mission management and command and control software and hardware for satellite ground stations.
Graduating electrical engineering seniors Nana Adu and Andrea Benefiel also spoke at the event.
"I'm sure we are all anxious about entering the next stage of our lives but we want to encourage you to embrace that fear," Adu said. "Keep learning because you have the ability to make a real impact in the world."
The Continuum started in 1999 when Susan Rainey, a SWE member and graduating senior, wanted to form an event recognizing the women on campus. Rainey brought together SWE, the Women in Science, Engineering and Mathematics program and the Mines Alumni Association to develop and sponsor the event.
CONTACT
Joe DelNero, Digital Media and Communications Manager, Communications and Marketing | 303-273-3326 | jdelnero@mines.edu
Mark Ramirez, Managing Editor, Communications and Marketing | 303-273-3088 | ramirez@mines.edu