Posted: March 22, 2018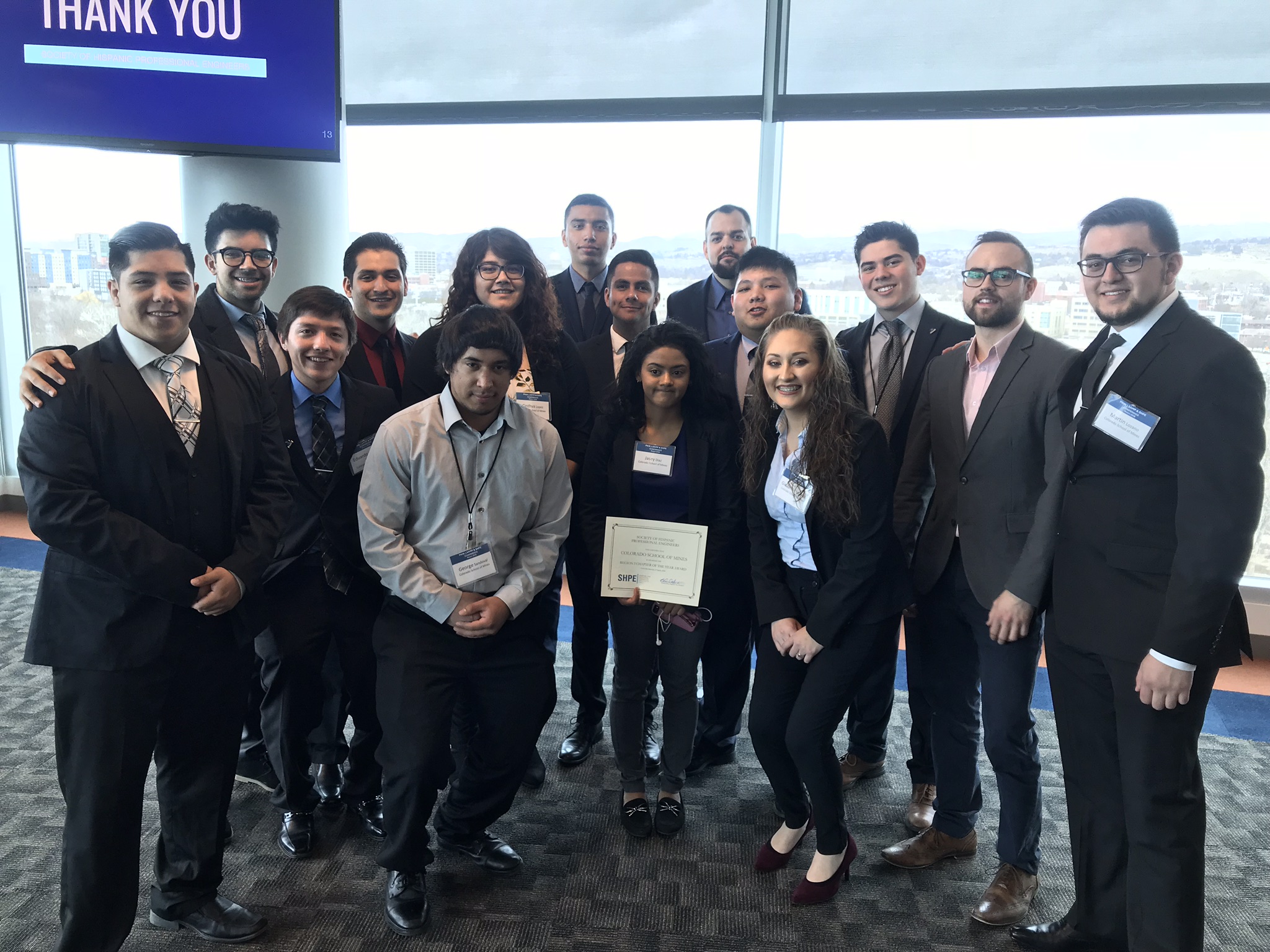 The Colorado School of Mines chapter of the Society of Hispanic Professional Engineers was named Region 3 Chapter of the Year during the SHPE's Regional Leadership and Development Conference, held March 1-3 at Boise State University.
Fourteen Mines students took part in the conference, which seeks to improve chapters' organizational, managerial and technical skills. Andres Guerra, teaching associate professor of civil and environmental engineering, serves as the chapter's faculty advisor.
"This is a real honor for our students and their commitment to the organization," said Andrea Salazar Morgan, director of the Multicultural Engineering Program at Mines. "Over the last year, our outstanding SHPE students, along with their very dedicated faculty advisor, have increased the organization's membership, have been successful in efforts to raise funds to send students to their national and regional conferences, and have expanded their pre-collegiate initiative by growing their SHPE Junior program and continuing their K-12 outreach efforts in the Golden community."
Region 3 of the SHPE includes 23 chapters across 10 states—Colorado, Idaho, Kansas, Montana, Nebraska, New Mexico, North Dakota, South Dakota, Utah and Wyoming. SHPE was founded in Los Angeles in 1974 and seeks to empower the Hispanic community through STEM awareness, access, support and development.
Contact:
Mark Ramirez, Managing Editor, Communications and Marketing | 303-273-3088 | 
ramirez@mines.edu
Ashley Spurgeon, Assistant Editor, 
Mines
Magazine
 | 303-273-3959 | 
aspurgeon@mines.edu