Posted: August 2, 2017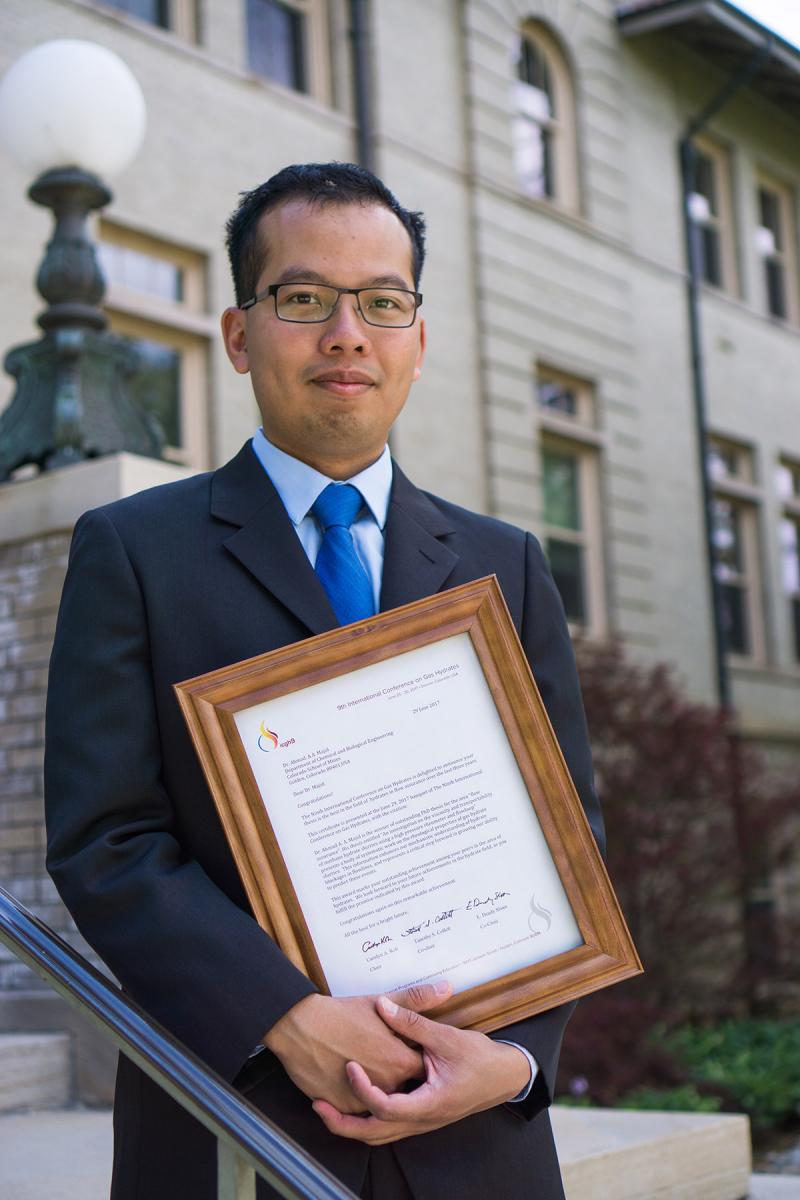 A postdoctoral researcher in the Chemical and Biological Engineering Department at Colorado School of Mines has been recognized for having the best thesis in the field of hydrates and flow assurance over the past three years.
Ahmad Afif Abdul Majid won the outstanding PhD thesis in the area of flow assurance at the 9th International Conference on Gas Hydrates, held in Denver, Colorado, on June 25-30. This prestigious international award is only awarded every three years and recognizes a doctoral thesis of outstanding quality and achievement in gas hydrates.
"I am humbled that my doctoral work is being recognized by the international community," Majid said. "It gives me motivation to advance my research field in gas hydrates." Gas hydrates are compounds that resemble ice and can block the flow of pipelines.
Majid joined Mines as a PhD student in 2011 and defended his doctoral work in 2015. His work focused on understanding the rheological properties and crystal growth of hydrate slurries. His thesis, titled "An investigation on the viscosity and transportability of methane hydrate slurries using a high pressure rheometer and flowloop," has been recognized by a number of industry leaders as an exceptional work.
"Gas hydrates have a lot of potential," said Majid. "Research in gas hydrates is interdisciplinary, ranging from fundamental science to applied engineering knowledge. If researchers [in other fields] are aware of the research being done in gas hydrates, we can certainly work together to overcome the challenges."
CONTACT
Joe DelNero, Digital Media and Communications Manager, Communications and Marketing | 303-273-3326 | jdelnero@mines.edu
Mark Ramirez, Managing Editor, Communications and Marketing | 303-273-3088 | ramirez@mines.edu