Posted: April 10, 2017
Colorado School of Mines Emeritus Senior Vice President John Poate was inducted as a Fellow of the National Academy of Inventors on April 6, 2017, in Boston, Mass., during the NAI's annual conference.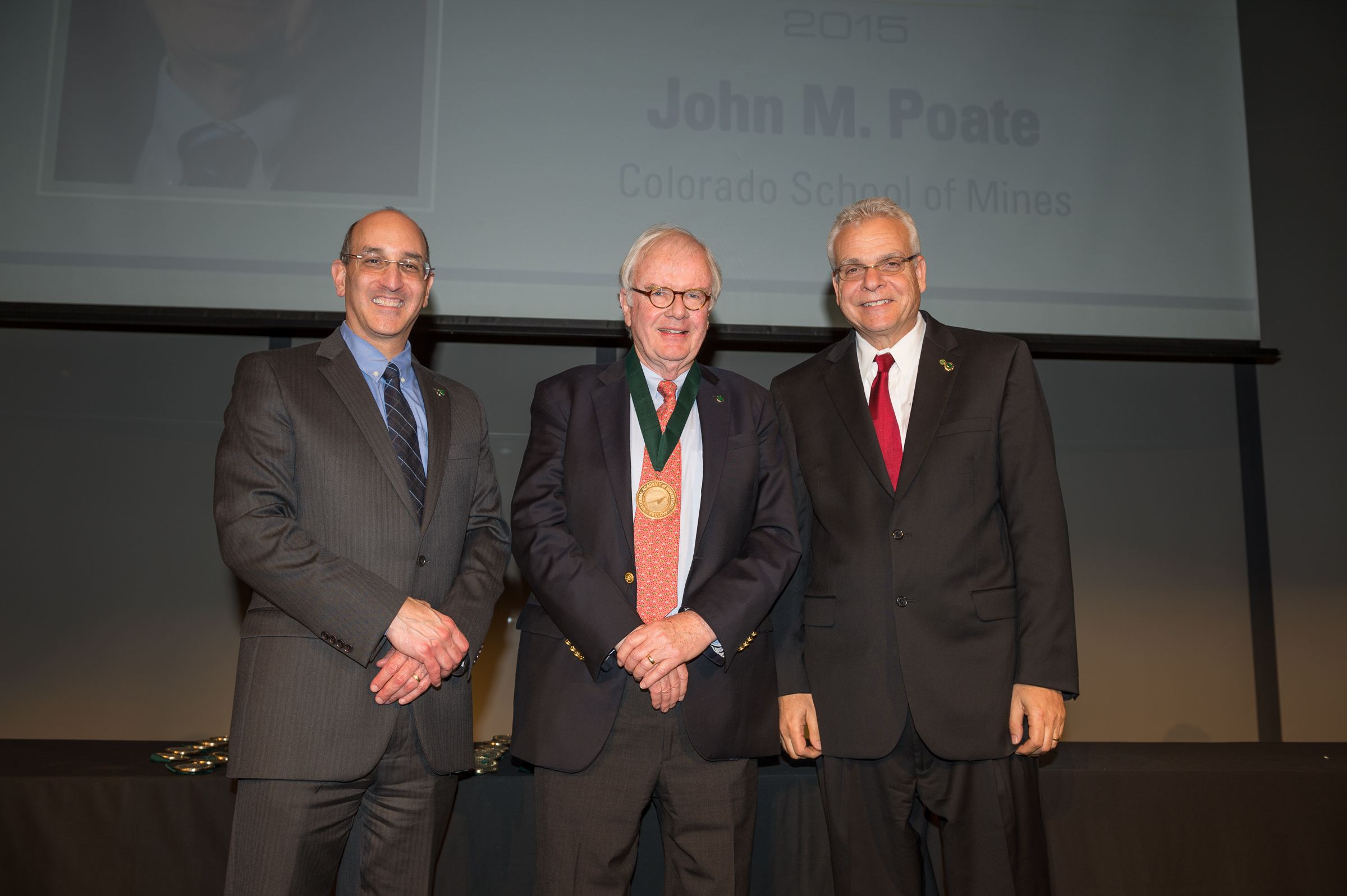 The U.S. commissioner for patents, Andrew H. Hirshfield, delivered the keynote address during the induction, held at the John F. Kennedy Presidential Library and Museum.
Election as an NAI Fellow is a distinction accorded to academic inventors who have "demonstrated a highly prolific spirit of innovation in creating or facilitating outstanding inventions that have made a tangible impact on quality of life, economic development and the welfare of society."
Poate retired from Mines in 2014 after serving as vice president of research and technology transfer since 2006. He earned his PhD in nuclear physics from the Australian National University. He later headed the Silicon Processing Research Department at Bell Laboratories and is former dean of the College of Science and Liberal Arts at New Jersey Institute of Technology.
He is also Fellow of the American Physical Society and the Materials Research Society and served as president of the Materials Research Society and chair of the NATO Physical Sciences and Engineering Panel. Poate currently the Lawrence Livermore National Laboratory review committees and is on the board of the National Renewable Energy Laboratory.
Poate has served as editor-in-chief at Applied Physics Reviews since 1984.
Contact:
Mark Ramirez, Managing Editor, Communications and Marketing | 303-273-3088 | ramirez@mines.edu
Ashley Spurgeon, Assistant Editor, Mines Magazine | 303-273-3959 | aspurgeon@mines.edu