Posted: September 11, 2012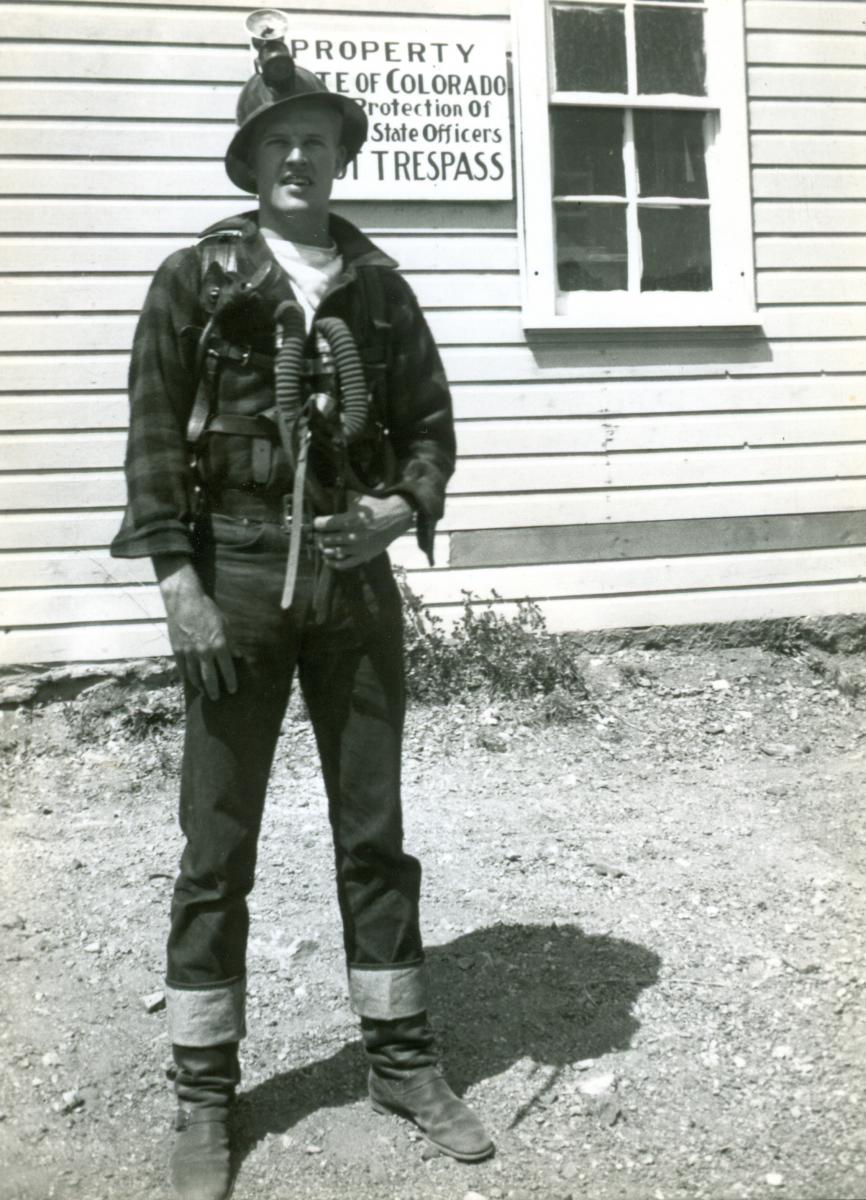 When Russell Badgett Jr. came to Colorado School of Mines in 1936, he was in search of a Rocky Mountain adventure and a strong engineering education that would benefit his family's Memphis-based construction business. As valedictorian of his high school class, Russell's keen intellect and technical interests served him well at Mines, and he graduated in 1940 with a degree in mining engineering.
After graduation, Russell enlisted as a naval aviator in 1941, serving in World War II until he was honorably discharged in 1945. After the war, Russell owned and operated coal mines in Western Kentucky for more than 50 years. With his brothers, Rogers Badgett Sr. and Brown Badgett Sr., he pioneered the use of drag lines in surface mining.
Upon Russell's passing in March 2012, his son Bentley Badgett II, a 1974 Mines alumnus, established the Russell Badgett Jr. Endowed Scholarship to honor his father's achievements. "Dad enjoyed his time in Golden, and he was obviously very proud of his degree from Mines," Bentley said. "The education he got there was instrumental in what he was able to accomplish."
Bentley was drawn to Mines at the encouragement of his father, and he shares his father's high regard for the education it gave him. "I wouldn't trade my Mines experience for the world," said Bentley. "The professors demanded that we come up with solutions to all kinds of engineering problems. Some of the subjects that didn't seem so important at the time turned out to be extremely valuable in my career."
When Bentley reminisces about his father, he frequently recalls what they shared—a common interest in minerals and engineering, pride in their degrees from Mines, and a commitment to supporting the communities that nurtured them.  All of this led Bentley to honor his father by creating the Badgett Scholarship, which will assist deserving students in perpetuity.
"If life's been good to you, it's important to give back," said Bentley. "Supporting education is a great way to do that. It's important to our society. As I've gotten older, I've seen the difference it makes in a community when people are well-educated."