Posted: July 11, 2017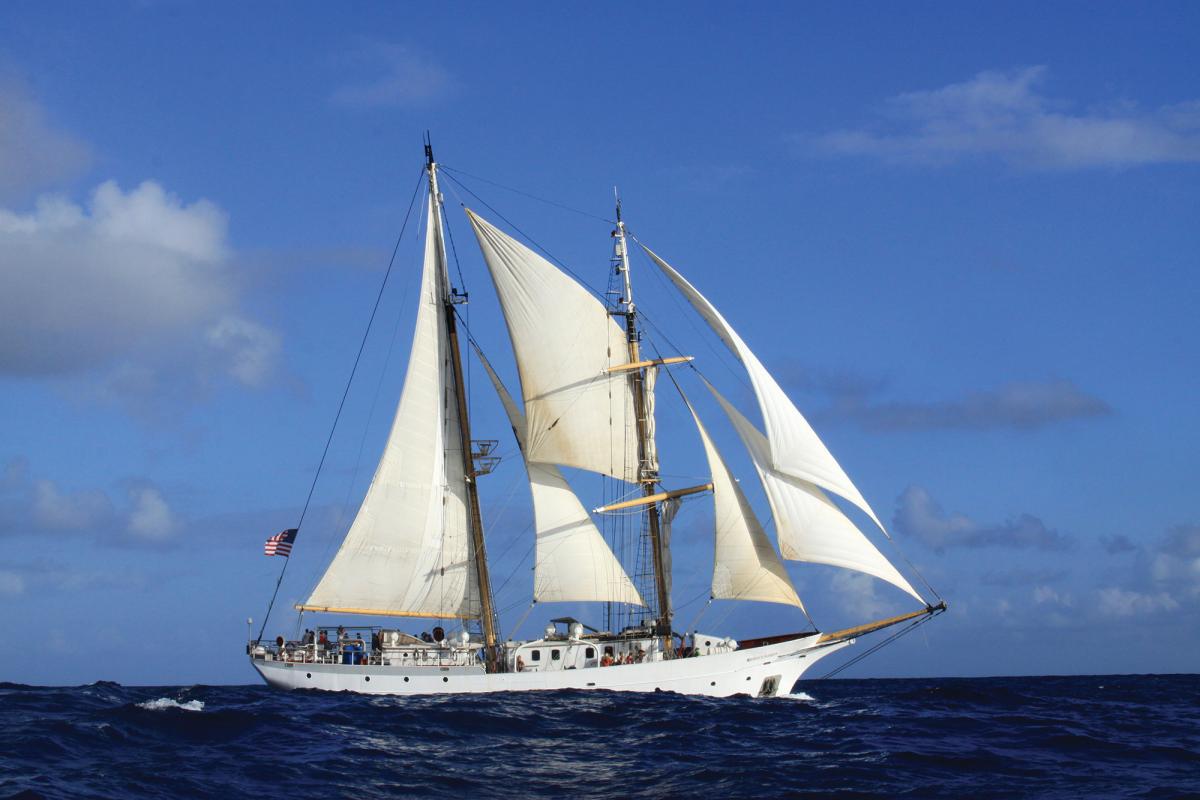 A Colorado School of Mines student is sailing across the Pacific Ocean to conduct research near the remote Phoenix Islands.
Nicholas Rummel, a rising senior in the Department of Applied Mathematics and Statistics, is participating in an eight-week program with SEA Semester where he will be conducting research in the Phoenix Islands Protected Area (PIPA). PIPA is one of the last remaining coral wildernesses on Earth. Roughly the size of California, it is the largest and deepest UNESCO World Heritage site in the world located about halfway between Hawaii and Fiji.
Rummel, along with 23 other undergraduate students from across the U.S., will collect samples from the marine environment to study the impact of El Niño, a large-scale ocean-atmosphere climate interaction connected to a periodic warming in the sea's surface temperatures across the Equatorial Pacific that affects weather patterns and ocean conditions,  and assess the effects of climate change. The results will contribute to a greater understanding of the marine ecosystem and environmental management goals.
The SEA Semester program started in Woods Hole, Massachusetts, on June 12, where students developed their own research projects in ocean science or conservation policy and completed preparatory coursework. For the next five weeks, Rummel will sail roughly 800 nautical miles aboard the SSV Robert C. Seamans, one of the most sophisticated research sailing school vessels ever built in the United States, before returning to America Samoa for the program's conclusion on August 11.
Follow the ship's progress and movement on the SEA Semester website.
CONTACT
Joe DelNero, Digital Media and Communications Manager, Communications and Marketing | 303-273-3326 | jdelnero@mines.edu
Mark Ramirez, Managing Editor, Communications and Marketing | 303-273-3088 | ramirez@mines.edu