Posted: December 14, 2017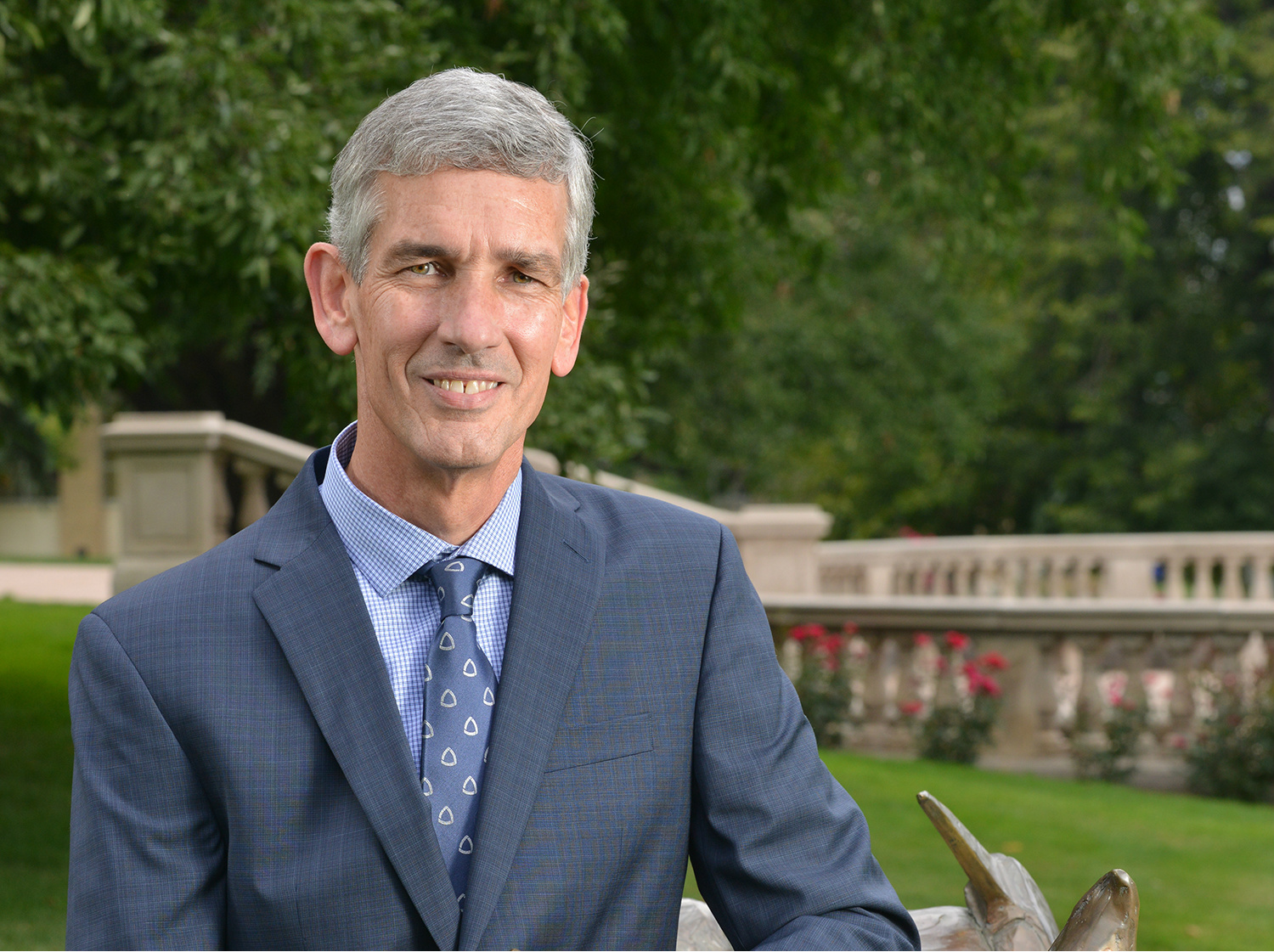 Colorado School of Mines President Paul C. Johnson was part of a team of researchers recently honored for the top environmental restoration project of the year by the U.S. Department of Defense's environmental technology demonstration and validation program.
The Environmental Security Technology Certification Program (ESTCP) announced its annual awards at the 2017 SERDP-ESTCP Symposium Nov. 28-30 in Washington D.C.
The project Johnson contributed to, "1,4-Dioxane Remediation by Extreme Soil Vapor Extraction (XSVE)," led by Rob Hinchee from Integrated Science & Technology Inc. (IST), was honored for developing a novel cost-effective way to remove 1,4-Dioxane from soils. 1,4-Dioxane is a possible cancer-causing chemical that can contaminate and persist in groundwater, and is found at chlorinated solvent spill sites and in some household products. 
"This project was a great example of the accelerated technology transfer that DoD hopes to see in the ESTCP program," Johnson said. "Within only a few years, the XSVE technology went from concept to validation, and now environmental engineers have a new easy-to-apply option for restoring 1,4-Dioxane-contaminated sites."
The team successfully demonstrated the XSVE technology at a field site and developed a design tool, HypeVent XSVE, that others can use to simulate the remediation of 1,4-Dioxane under a range of XSVE design conditions. Study results showed 1,4-dioxane concentrations in the treatment area decreasing about 95 percent, in good agreement with the projected results.
In addition to Johnson, team members included Hinchee and Dave Burris of IST, Paul Dahlen and Yuanming Guo of Arizona State University, Kimiye Touchi of AECOM, Hunter Anderson of AFCEC and Dave Becker of USACE. This is the third project-of-the-year award that Johnson has received from the SERDP-ESTCP programs.
A chemical engineer by training, Johnson holds a bachelor's degree from University of California–Davis and master's and doctoral degrees from Princeton University.
Established in 1995, ESTCP's goal is to identify and demonstrate the most promising, innovative and cost-effective technologies to address DoD's high-priority environmental requirements. Projects are managed within five areas – energy and water, environmental restoration, munitions response, resource conservation and resiliency, and weapons systems and platforms. 
CONTACT
Emilie Rusch, Public Information Specialist, Communications and Marketing | 303-273-3361 | erusch@mines.edu
Mark Ramirez, Managing Editor, Communications and Marketing | 303-273-3088 | ramirez@mines.edu