Posted: February 16, 2017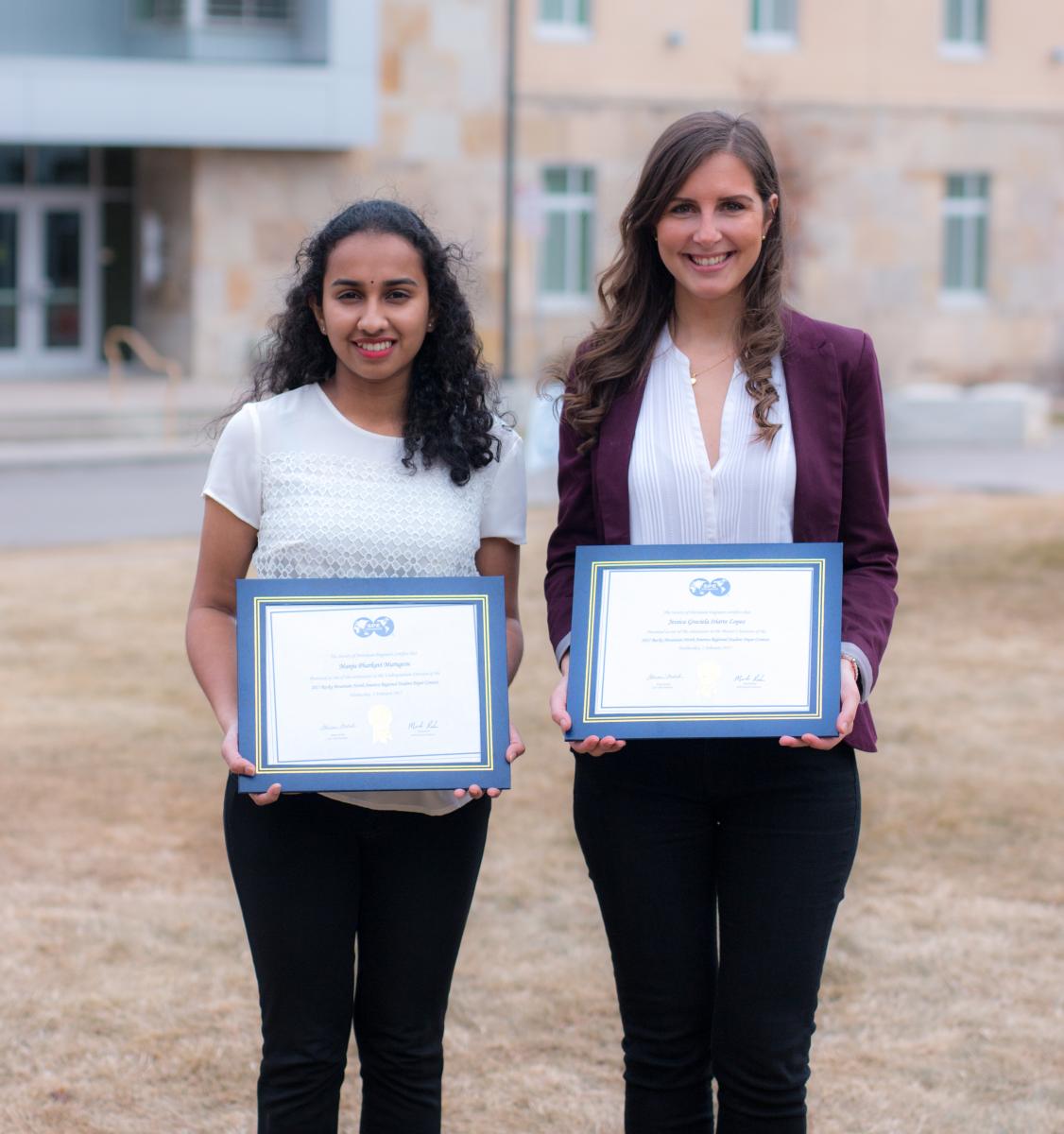 Manju Murugesu and Jessica Iriarte with their award plaques.
The symposium is a massive conference put together by Colorado School of Mines, New Mexico Institute of Mining and Technology and the University of Texas at Austin. This year, the symposium was held in conjunction with the North America PetroBowl Regional Qualifier and the Rocky Mountain North America and Southwestern North America Regional SPE Paper Contests.
Mines petroleum engineering senior Manju Murugesu and master's student Jessica Iriarte both finished in first place in the Rocky Mountain North America Regional SPE Paper Contest. Students from universities across the region competed in three categories: undergraduate, master's and PhD.
"I am glad that I got the opportunity to present—I had guidance from [Petroleum Engineering Professor] Dr. [Manika] Prasad and some of the graduate students," said Murugesu. "Winning has motivated me to get more involved in research as an undergraduate."
Mines also competed in the Petrobowl Regional Qualifier, represented by students Joe Brady, James Blaney, Lydia Gillespie, Connally Reid and Zak Hartman. The team won 3-2 in pool play, but did not advance to the final round.
Contact:
Agata Bogucka, Communications Manager, College of Earth Resource Sciences & Engineering | 303-384-2657 | 
abogucka@mines.edu
Mark Ramirez, Managing Editor, Communications and Marketing | 303-273-3088 | 
ramirez@mines.edu