Posted: June 21, 2017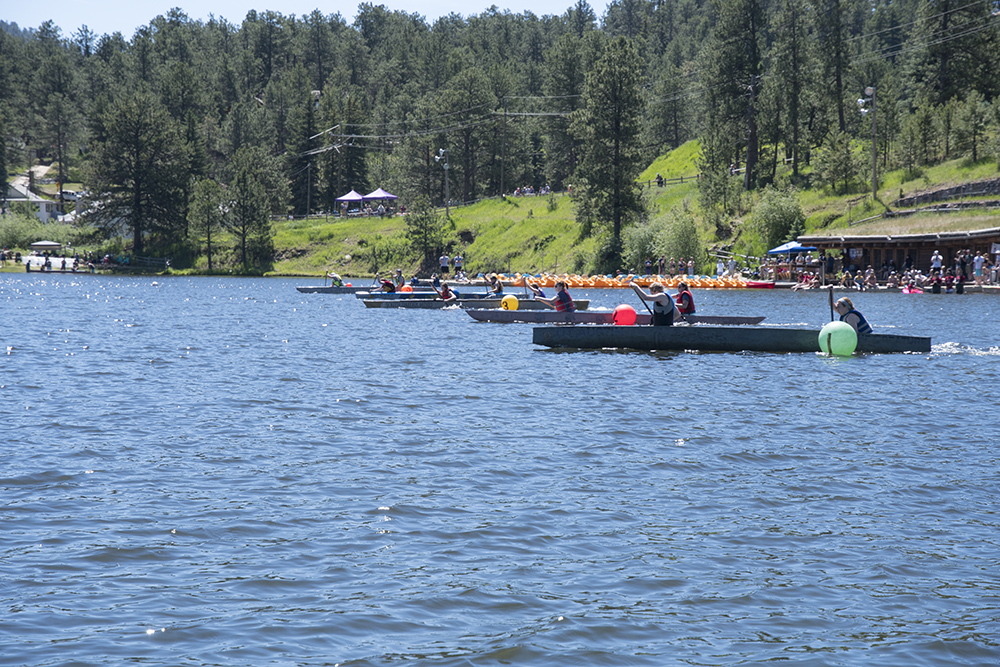 Colorado School of Mines hosted the American Society of Civil Engineers' 30th Annual National Concrete Canoe Competition in Golden, Colorado, from June 17 to 19. Twenty teams from across the United States, Canada and even a team from China came to campus to showcase their unique watercraft.
ASCE's concrete canoe competition challenges civil engineering students to apply their classroom lessons to solve a creative and difficult problem while working on a team. Getting a concrete boat to float is only part of the competition. Teams are scored based on an oral presentation, a design paper, the final product and the performance of the watercraft in five races, which were held at Evergreen Lake in Evergreen, Colorado.
More than 200 teams, including Colorado School of Mines, participated in regional events for a chance to compete at the national competition.
California Polytechnic State University, San Luis Obispo was the overall winner of the competition followed by the University of Florida and the University of Akron.
CONTACT
Joe DelNero, Digital Media and Communications Manager, Communications and Marketing | 303-273-3326 | jdelnero@mines.edu
Mark Ramirez, Managing Editor, Communications and Marketing | 303-273-3088 | ramirez@mines.edu