Posted: February 27, 2017
Six teams from three countries gathered at Colorado School of Mines and its Edgar Experimental Mine in Idaho Springs on February 17 and 18 for an international mine rescue competition, with the host university coming out on top in the technician category. 
Taking part in the Mine Emergency Response Development (MERD) competition were teams from Colorado School of Mines, Montana Tech, South Dakota School of Mines, The University of British Columbia, Laurentian University in Ontario, Canada, and The University of Freiburg, in Germany.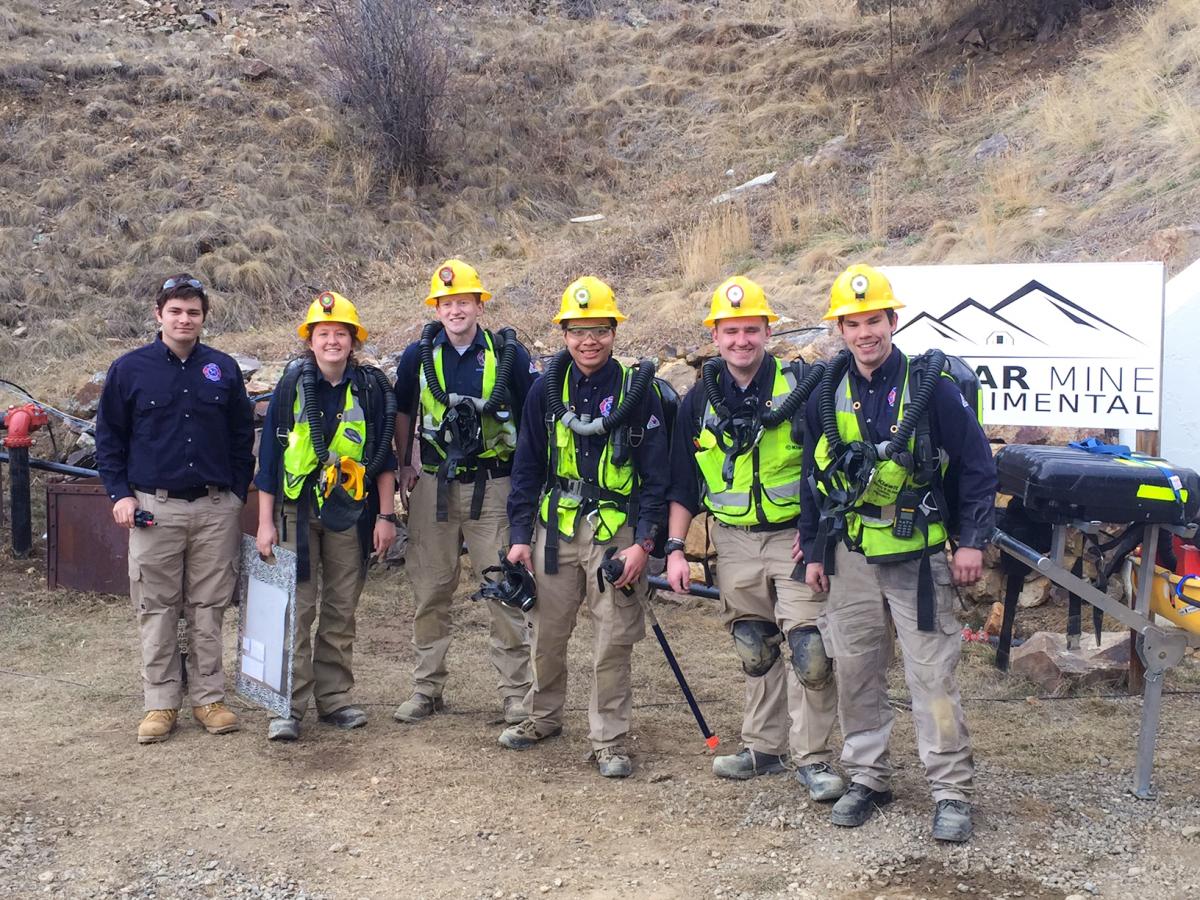 The Mines Team gets ready to enter the Edgar Experimental Mine for the field competition. From left to right: Noah Johnson, Marie Hetherington, Stephen Simmons, Quan Nguyen, Jared Mullins, Alejandro Martinez.
Photo Credit: Colorado School of Mines Mine Rescue Team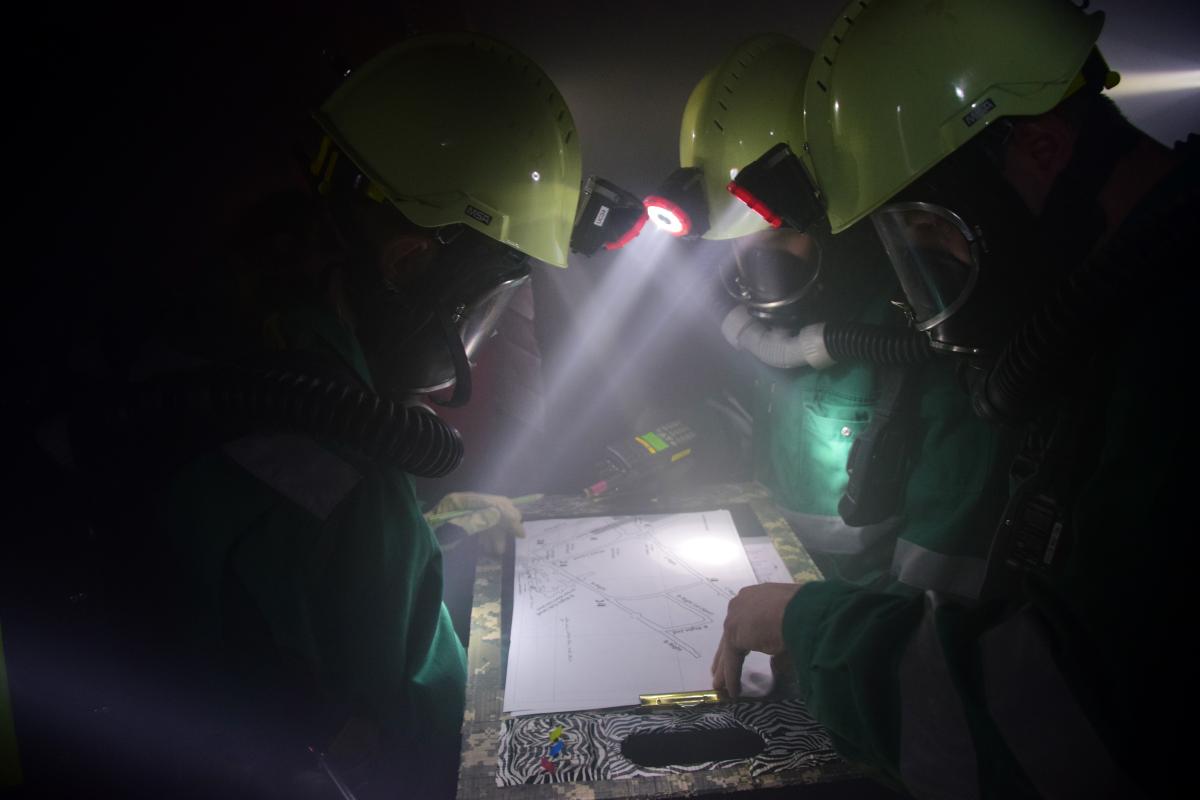 A team looks at a map to find and rescue a victim during the field competition at the Edgar Mine.
Photo Credit: Jürgen Weyer, University of Freiburg
Teams were tested in three different categories: first aid/medical, technician and field. Laurentian University was the overall winner, coming in first in both the first aid/medical and field categories, but Mines took first in the technician category. "This portion tests their knowledge of the equipment," explained mining engineering senior Liz Diaz, president of Mines' Mine Rescue Team. "We use BG-4 oxygen packs and MX-6 gas meters for competition. Judges will place 'bugs,' like missing or broken parts and wrong alarm limits, into the equipment, and it is up to the teams to find those and fix them."
Two members from each team competed in the technical competition. "I was the one who repaired the MX-6, while Noah Johnson repaired the BG-4," said mining engineering major Stephen Simmons. "This was my first time doing tech in a competition, and it was a great opportunity for me to refine my skills and show myself that I am capable of performing that task."
Following this win, the Mines team will compete in the Nevada Regional Mine Rescue Competition in Winnemucca March 13-16, 2017. They will compete against industry teams and against other collegiate teams in a competition similar to MERD.
Simmons said the challenges the team faced during the competition have given them knowledge and experience that will benefit them greatly in later contests. "Our aim in the competition is to excel in all areas of competition and to learn valuable lessons that will not only benefit us in Mine Rescue, but in all aspects of our lives," he said.
While disappointed at not being able to compete in MERD, Diaz said she is proud of the team and looks forward to the Nevada Regional Competition. "Winning the technician portion is an amazing accomplishment for our team," she said. "We have a lot of younger members and it is great to see that their dedication is paying off. It makes us really excited to know that the future of our team is looking really bright."
In addition to Diaz and Simmons, MERD participants Marie Hetherington and Jared Mullins will travel to Nevada, along with students Brandon Coleman, Alan Gudal and Ryan Burkholder. 
Contact:
Agata Bogucka, Communications Manager, College of Earth Resource Sciences & Engineering | 303-384-2657 | 
abogucka@mines.edu
Mark Ramirez, Managing Editor, Communications and Marketing | 303-273-3088 | 
ramirez@mines.edu