Posted: February 7, 2017
A global engineering firm's diversity chief spoke to students about how inclusion not only makes for a better workplace, but also sparks innovation and benefits the bottom line, in an event organized by the Mines chapter of
Out in STEM
, the Office of Diversity and Inclusion and the
Multicultural Engineering Program
.
"Diversity truly, truly promotes innovation, which sparks better decision-making, problem-solving and an overall increase in creativity," said Faye Tate, CH2M's director of Global Diversity, Equality, and Inclusion, who addressed a packed Ballroom A in the Student Center on February 7, 2017.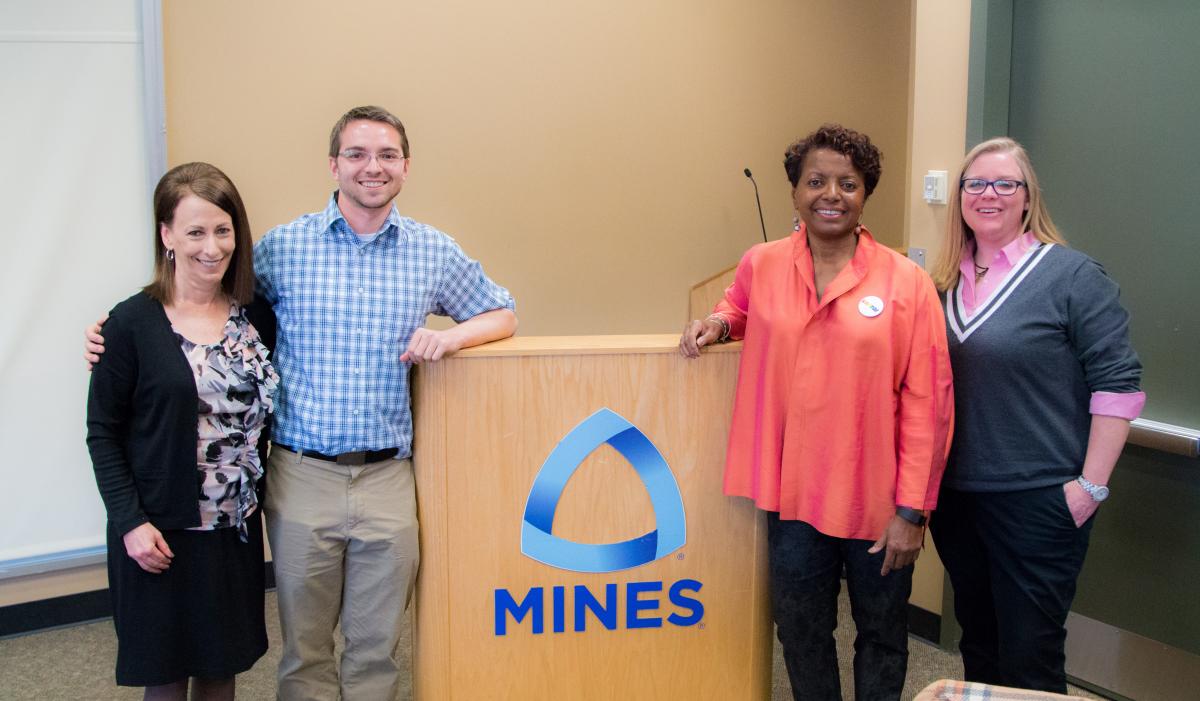 The organizers of the event with the speaker. Left to right: Mines Associate Vice President for Diversity and Inclusion Deb Lasich; President of oSTEM at Mines Peter Weddle; CH2M Director of Global Diversity, Equality, and Inclusion for CH2M Faye Tate; and Kim Pattillo, CH2M University Relations.
Tate said her company's dedication to diversity and inclusion has not only resulted in a better workplace, but has also helped CH2M secure jobs over other companies that did not share the same core values.
"We see diversity as a part of our culture, part of our DNA," Tate said. "There's so many dimensions of diversity, and what we are trying to do is harness all of those dimensions to be better as a company."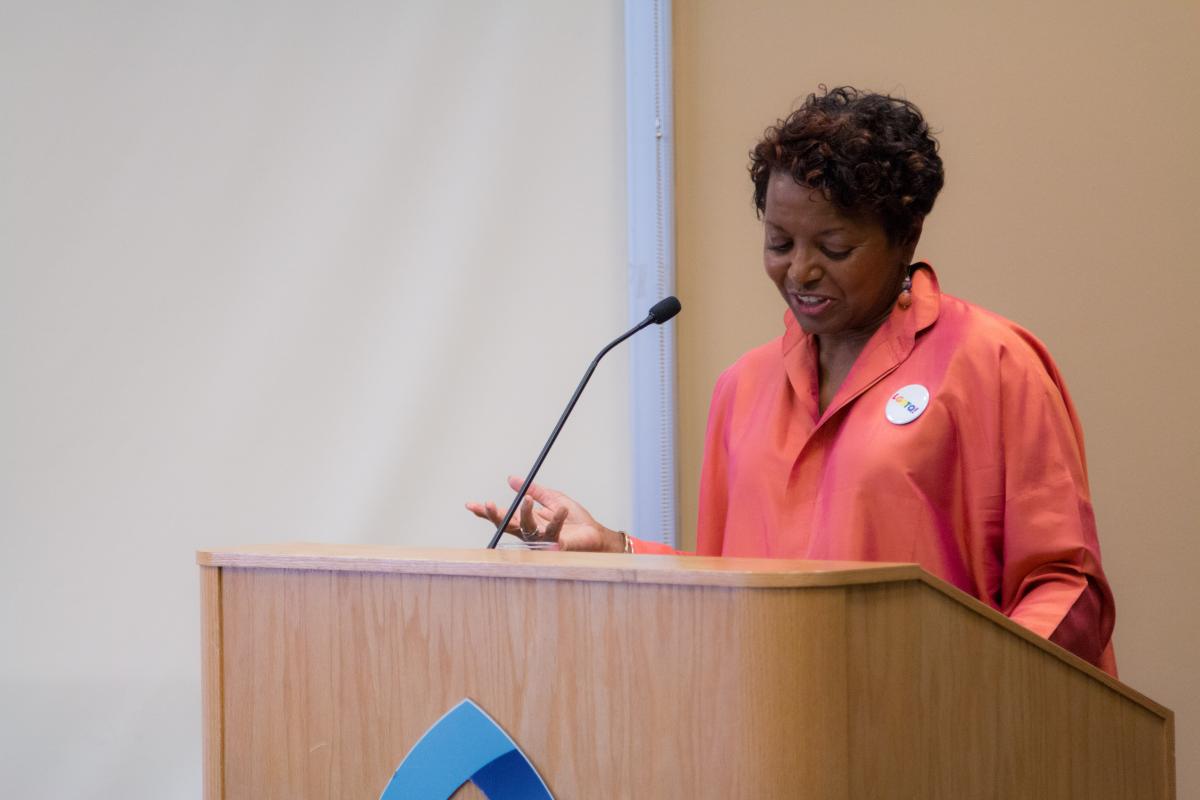 Peter Weddle, PhD student in mechanical engineering and president of oSTEM at Mines, said he was excited to bring such a dynamic speaker to campus to "discuss how diversity and inclusion and LGBT-inclusiveness is beneficial in both an engineering sense, and also in a business-practice sense."
Weddle explained that students at a school like Mines may not always experience the same level of diversity as they might at other colleges. "In the engineering space, specifically, we have detriments for both women, but also for people of color and those in LGBTQ spaces—the whole topic of diversity and inclusion can be more glossed over at Mines than at other schools," he said.
Although oSTEM is focused primarily on LGBTQA communities in the STEM fields, the organizers hoped to reach out to a broader audience by working with MEP and the Office of Diversity and Inclusion. 
Weddle is optimistic about the growth of support for diversity and inclusion at Mines. "I think that bringing awareness to these kinds of issues shows that Mines is an accepting space for all types of diverse people, and that they are working toward reflecting what is shown in industry—trying to move toward a more diverse and inclusive atmosphere."
Contact:
Agata Bogucka, Communications Manager, College of Earth Resource Sciences & Engineering | 303-384-2657 | abogucka@mines.edu
Mark Ramirez, Managing Editor, Communications and Marketing | 303-273-3088 | ramirez@mines.edu