Posted: October 24, 2016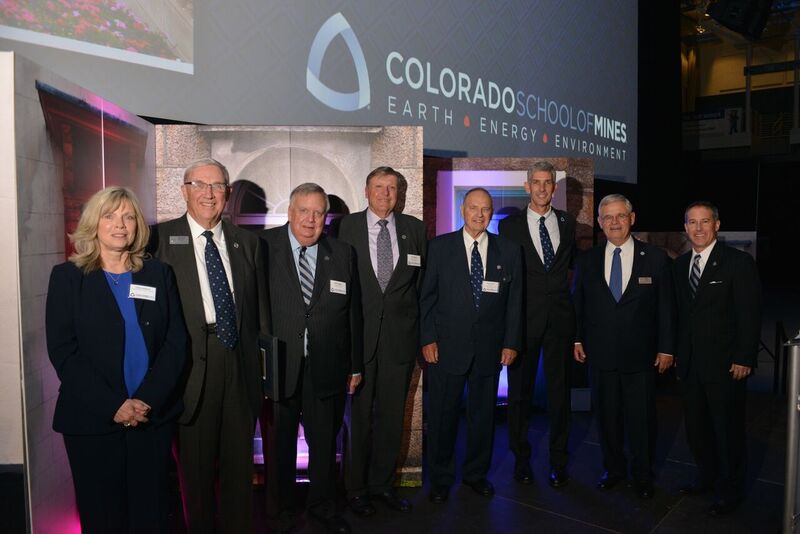 Colorado School of Mines raised nearly half a billion dollars to complete the most successful fundraising campaign in the history of the university, Transforming Lives: The Campaign for Colorado School of Mines.
During the six-year campaign, donors invested $456 million in Mines, far exceeding the total campaign goal of $350 million: $330 million from individuals, corporations and foundations and $126 million in non-governmental research funding. These investments show up in new buildings and programs, state-of-the-art lab space, enhanced student experiences and new faculty positions.
"This is an unheard of fundraising feat for a small public school like ours. We punch far above our weight, and that is a testament to the pride and the dedication of our alumni, faculty, and industry supporters," said Colorado School of Mines Foundation President and CEO Brian Winkelbauer. "We are grateful to our donors for helping us to develop the problem solvers of the future who will spur global change."
Campaign highlights from 2010 to 2016 include:
·         Out of 8,857 donors, more than half, 5,403, were alumni.
·         Mines had 3,566 donors who gave to the school for the first time.
·         More than 570 corporate and foundation gifts put $122 million into the campus. 
·         Mines received 50 gifts of $1 million or more.
·         Mines' endowment sits at $248 million, a growth of nearly 50 percent since the start of the campaign.
·         The university received $67 million dollars during the campaign from planned gifts, and 90 donors left a bequest to Mines.
In the last six years, donors have contributed $63 million dollars for financial aid, creating 168 new scholarships and fellowships. Another critical piece of the institution's core strength is attracting and retaining renowned faculty members who are the leading experts in their fields. During the campaign, donors have endowed ten new named chairs and professorships.
New or enhanced facilities built during the Transforming Lives campaign:
·         Marquez Hall, home to the petroleum engineering department
·         The Wright Student Wellness Center
·         The Clear Creek Athletic Complex, including a new football stadium, soccer, track and football facilities
·         A renovated Student Center
·         The Starzer Welcome Center
·         The CoorsTek Center for Applied Science and Engineering (currently under construction)
New or enhanced programs during the campaign:
·         Humanitarian Engineering
·         The Harvey Scholars Program
·         The Payne Institute for Earth Resources
·         Center for Underground Construction and Tunneling
·         ConocoPhillips Center for a Sustainable WE²ST
New faculty positions endowed during the campaign:
·         Stephen Liu - ABS Endowed Chair in Metallurgical and Materials Engineering
·         Open - Fred Banfield Distinguished Endowed Chair in Mining Engineering
·         Paul Constantine - Ben L. Fryrear Assistant Professor of Applied Math and Statistics
·         Dehui Yang - Ben L. Fryrear Assistant Professor of Electrical Engineering and Computer Science
·         Tzahi Cath & Michael Wakin - Ben L. Fryrear Endowed Professorship Fund for the College of Engineering and Computational Sciences (two positions)
·         Mark Jensen - Jerry and Tina Grandey University Chair in Nuclear Science and Engineering
·         Mike Mooney - Bruce E. Grewcock University Chair in Underground Construction and Tunneling
·         Jamal Rostami - Timothy J. Haddon/Alacer Gold Endowed Chair in Mining Engineering
·         Erdal Ozkan - F.H. "Mick" Merelli/Cimarex Energy Distinguished Department Head Chair in Petroleum Engineering
·         Lesli Wood - Robert J. Weimer Distinguished Endowed Chair in Sedimentary and Petroleum Geology
In this era of decreased state funding for higher education, private contributions are more critical than ever. Mines now receives the same amount of funding from private supporters as it does from the state of Colorado.
The volunteer leaders who spearheaded Transforming Lives include Colorado School of Mines Foundation Chairman David Wagner and campaign co-chairs, Chuck Shultz '61 and Tim Haddon '70. President Emeritus Bill Scoggins also played a major role in the success of the campaign during his tenure at Mines. 
"I want to thank the campaign leadership and our passionate and generous donors who made this historic campaign so successful" said Mines President Paul Johnson. "It will be remembered for transforming the Mines campus, expansion of our world-class faculty and programs and for making a Mines education more accessible to our students. These new facilities, people, programs and scholarships further solidify Mines position as one of the most distinctive and respected universities in the world. I'm looking forward to seeing the maturation of the new programs, the innovations from our expanded research programs and the impact our graduates make in the world."
To learn more about the campaign and read stories of impact, visit the new microsite at campaign.mines.edu. 
Contacts:
Rachelle Trujillo, Foundation Senior Director, Marketing Communications | 303-273-3526 |  RTrujillo@mines.edu
Anica Wong, Foundation Communications Specialist | 303-273-3904 | acwong@mines.edu