Posted: September 6, 2016
A physicist with four degrees from Colorado School of Mines is part of a research team that has found a possible solution to one of the major challenges of facial recognition systems: makeup.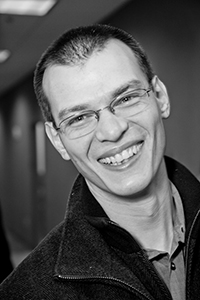 Mines graduate Alex Yuffa, with lead researcher Nathaniel Short, Gorden Videen, and Shuowen Hu, was published in the July 2016 issue of the journal Applied Optics with a paper titled "Effects of surface materials on polarimetric-thermal measurements: applications to face recognition." The researchers are part of the Image Processing Branch of the U.S. Army Research Laboratory in Maryland.
Face recognition has become a key tool in fields such as security and forensics. Although the accuracy of visible-spectrum facial recognition systems has rapidly increased, and techniques to address changes in light, pose and expression have been developed, cosmetics still pose a challenge as they distort the perceived shapes of faces.
The researchers found that polarimetric-thermal imaging—which measures the thermal infrared emissions of an object, or in this case, faces—are essentially immune to the effects of makeup. The materials commonly used in cosmetics and face paint are good thermal emitters, meaning they have little impact on the heat transferred from the face. This means polarimetric-thermal images provide additional facial details that could otherwise be concealed.
The team determined this by applying various cosmetic and similar materials to a metallic sphere and measuring their thermal conductivity, as well as comparing thermal imaging of faces before and after the application of makeup.
"Our study has demonstrated polarimetric-thermal imaging can be substantially more robust to face paints, and to a degree cosmetics, for facial recognition than visible imaging," said Short. "Our experiments show how face paints and cosmetics degrade the performance of traditional facial-recognition methods and we provide a new approach to mitigating this effect using polarimetric-thermal imaging." This technique could also provide advantages in nighttime conditions.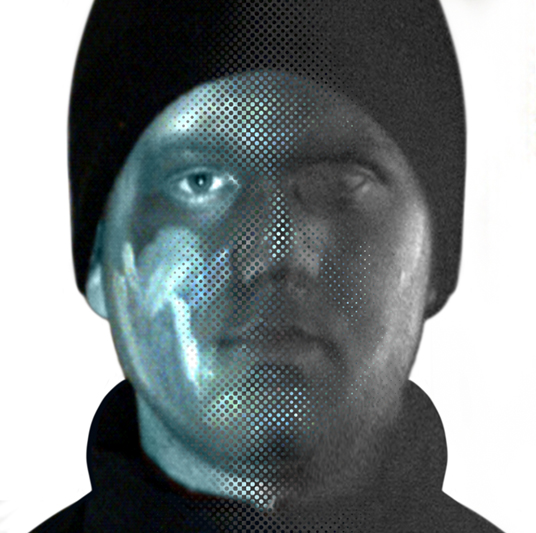 Polarimetric-thermal imaging can reveal facial details in the presence of surface materials such as face paints and cosmetics. Photo courtesy of Eric Proctor, William Parks, U.S. Army Research Laboratory, Maryland, USA
One of the challenges of using this technique is the small size of the existing polarimetric-thermal facial database. "Large sample pools are needed to develop and train complex machine-learning techniques such as neural networks, computer programs that attempt to imitate the human brain to make connections and draw conclusions," Short said.
"This work was started by my postdoc advisor and me as a fun side project, namely, reconstructing a 3D human face from 2D polarimetric images," Yuffa said. That work was featured on the cover of Applied Optics in 2014. "After the initial success, we teamed up with image processing collaborators (aka face-recognition people) and used what we learned in that application context." Yuffa said this most recent research has resulted in one pending patent, and more on the way.
Yuffa earned bachelor's degrees in engineering physics and math, and holds an MS and PhD in applied physics, all from Mines. "I'm a high school dropout who came to Mines via the Red Rocks Community College route," said Yuffa. After 12 years at Mines (1999 to 2013, with a two-year break), he joined the Army Research Laboratory in 2013 as a postdoctoral researcher, then as a physical scientist.
"I really liked my time in Mines, and Meyer Hall was my second home," Yuffa said. The most useful skill he acquired in Golden is the ability to teach himself almost any subject. "On numerous occasions in my career, I had to master new areas with little to no guidance by relying on the independent learner skills that I obtained at Mines," he said, giving particular credit to Physics faculty members John DeSanto, David Wood, Paul Martin and John Scales.
Yuffa is returning to Colorado this September to join the National Institute of Standards and Technology in Boulder as a physicist.
Read the paper: https://www.osapublishing.org/ao/fulltext.cfm?uri=ao-55-19-5226&id=345154
Contact:
Mark Ramirez, Communications Manager, College of Applied Science & Engineering | 303-384-2622 | ramirez@mines.edu
Deirdre Keating, Communications Manager, College of Engineering & Computational Sciences | 303-384-2358 | dkeating@mines.edu