Posted: August 22, 2017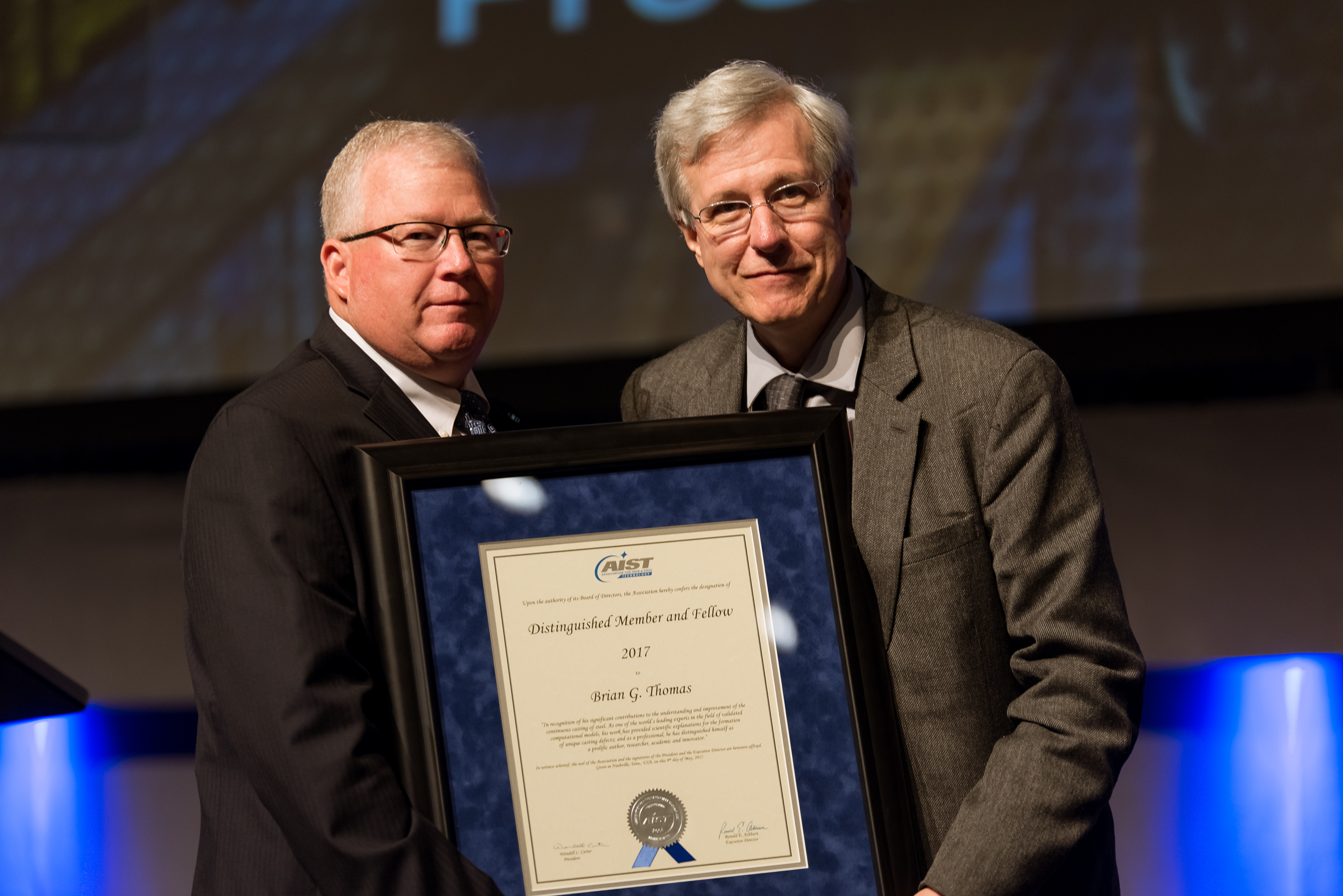 A Colorado School of Mines mechanical engineering professor has been named a distinguished member and fellow of the Association for Iron & Steel Technology.
Professor Brian G. Thomas received the award at the 2017 AISTech conference, held this May in Nashville, Tennessee.
Established in 1975, the award is given to AIST members who have "attained eminent distinction in advancing the technical development, production, processing and application of iron and steel and/or related activities of the industry and has performed meritorious service to the association."
Thomas, who is also director of the Continuous Casting Center, was honored specifically for his contributions to the understanding and improvement of the continuous casting of steel.
"As one of the world's leading experts in the field of validated computational models, his work has provided scientific explanations for the formation of unique casting defects, and as a professional, he has distinguished himself as a prolific author, researcher, academic and innovator," according to his citation.
For his achievements, Thomas was profiled in the August 2017 issue of Iron & Steel Technology, a publication of AIST.
Thomas earned his bachelor's degree in metallurgical engineering from McGill University and his PhD from the University of British Columbia. Prior to joining Mines in 2015, he led the Metals Processing Simulation Laboratory at the University of Illinois, where he was the C.J. Gauthier Professor in Mechanical Science and Engineering.
CONTACT
Mark Ramirez, Managing Editor, Communications and Marketing | 303-273-3088 | ramirez@mines.edu
Emilie Rusch, Public Information Specialist, Communications and Marketing | 303-273-3361 | erusch@mines.edu