Posted: August 15, 2017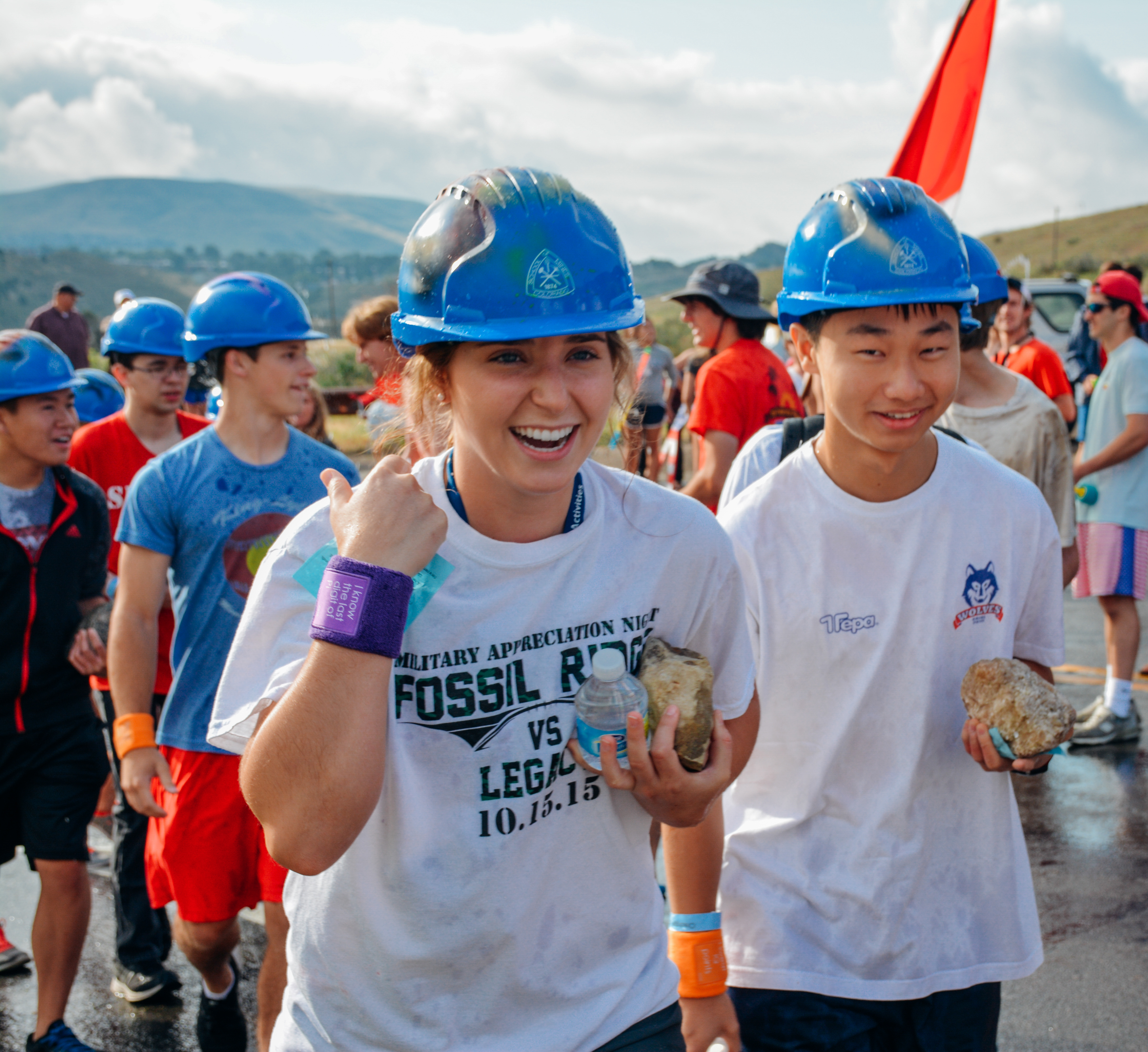 Incoming students at Colorado School of Mines will make their traditional trek up Mt. Zion on Friday, Aug. 18, kicking off the 2017-2018 school year and their journey as Orediggers.
Students will carry a 10-pound rock from their hometown to add to the M, coating their rocks with fresh whitewash at the mountainside monument. President Paul C. Johnson and other Mines faculty and staff will join students in the annual M Climb.
This year's freshman class marks the largest in Mines history. The school received 11,170 applications for the 2017-2018 academic year and will welcome about 1,363 freshmen and transfer students to campus this week. Of that total, 31 percent are women and 22.7 percent identify as underrepresented domestic ethnic or racial groups. Classes begin Aug. 21.
Other facts and stats about the Mines Class of 2021:
1341: Average SAT composite score
31: Average ACT composite score
3.8: Average high school GPA (on unweighted 4.0 scale)
55: Percentage of incoming class that hails from Colorado
Texas, California, Washington, Illinois, Oregon: Top 5 U.S. states outside Colorado
4: Percentage of incoming class that are international students
Malaysia, Saudi Arabia, China, Mexico, Oman: Top 5 non-U.S. countries
The M Climb will kick off around 7:35 a.m. on the South Intramural Fields with members of Blue Key Honor Society spray-painting the hard hats of incoming students. Students will walk to 19th Street, cross over U.S. 6 and then begin their climb up Lookout Mountain Road to the M. After the climb, students will be bused back to campus for a BBQ on the lawn south of the Sigma Kappa sorority house.
Lookout Mountain Road above the arches will be closed to public access during the M Climb until 1 p.m. Friday.
Note to media: Limited permits are available for media representatives to drive to the M – please contact Emilie Rusch by 3 p.m. Thursday, Aug. 17 to make arrangements, if necessary.
CONTACT
Emilie Rusch, Public Information Specialist, Communications and Marketing | 303-273-3361 | erusch@mines.edu
Mark Ramirez, Managing Editor, Communications and Marketing | 303-273-3088 | ramirez@mines.edu