Posted: October 11, 2017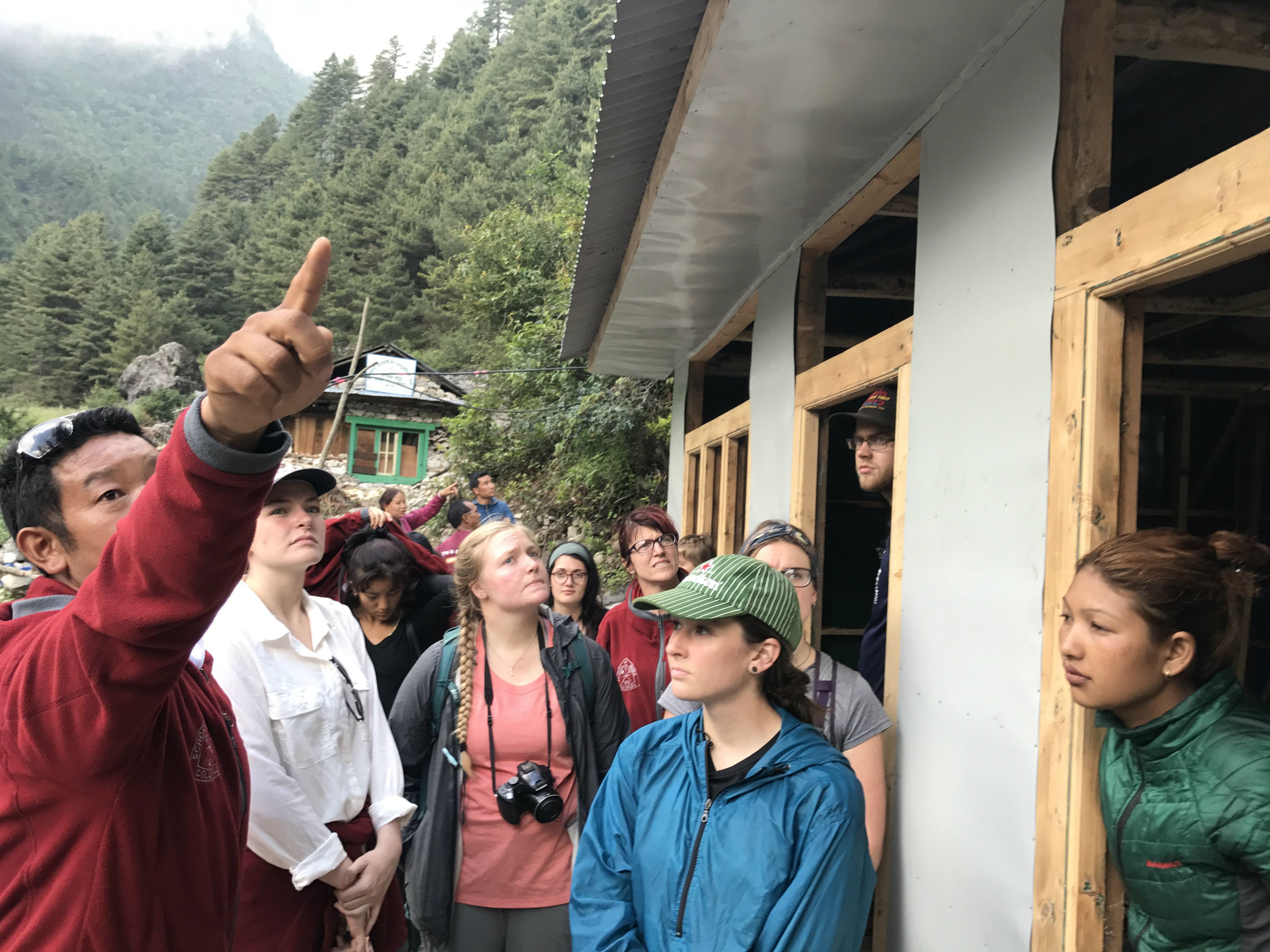 Every year, 26,500 pounds of human waste are generated in the Everest Base Camp region of Nepal. Public sanitation in the Khumbu Valley is lacking, however, and without proper receptacles, much of the trash and other waste generated by foreign visitors ends up littering the valley.
One way to address this issue is to construct public restrooms along the Everest Base Camp trail. Public restrooms aren't readily available in the area, and by constructing coin-accessible facilities, Nepali communities are able to generate additional income while keeping the valley clean and promoting tourism. Tourism is an integral piece of economic growth for Nepal, and a lack of basic facilities and cleanliness threatens the livelihood of the Nepali people living in the Khumbu Valley.
This winter, the Colorado School of Mines chapter of Hike for Help is sending a group of students to Nepal to begin the construction of a second coin-accessible public restroom in the Khumbu Valley.
Hike for Help is a nonprofit organization in Golden that partners with communities in Nepal to execute effective and innovative projects to elevate living standards in the region. Hike for Help collaborates directly with Nepali leaders to create high-impact, self-enabling projects that will directly benefit the people. The projects are chosen and implemented by the communities, ensuring their success and positive influence. Past projects include workshops, construction of school buildings, bee hives and compostable toilets. 
To help raise funds to purchase the necessary construction materials for the public restroom, Hike for Help is hosting its annual Himalayan Oktoberfest on Oct. 22. The fundraiser will be held from 5-8 p.m. at the American Mountaineering Center, 710 10th St., Golden. The event will be catered by Sherpa House, a local Nepali restaurant owned by Lhakpa Sherpa, the founder of Hike for Help. In addition to Nepali food and beer and traditional cultural presentations, the main event of the evening will be a silent auction of various goods and services donated by local businesses in the Golden area. A suggested $20 donation will be collected at the door. 
For more information about Hike for Help, go to hikeforhelp.org. Donations can also be made on our crowdfunding page at http://gvcmp.us/04hqkv.
CONTACT
Madison Anderson, Colorado School of Mines Hike for Help | manderson@mymail.mines.edu
Rachel Osgood, McBride Honors Program Faculty and Practicum Coordinator, Colorado School of Mines | 303-384-2597 | rmosgood@mines.edu
Emilie Rusch, Public Information Specialist, Communications and Marketing | 303-273-3361 | erusch@mines.edu