Posted: October 17, 2013
The Mines Society of Physics Students (SPS) will be hosting the Haunted Physics Lab Oct. 26 in Friedhoff Hall in the Green Center, 924 16th St. Doors will open at 11:30 a.m. and the event will start at noon.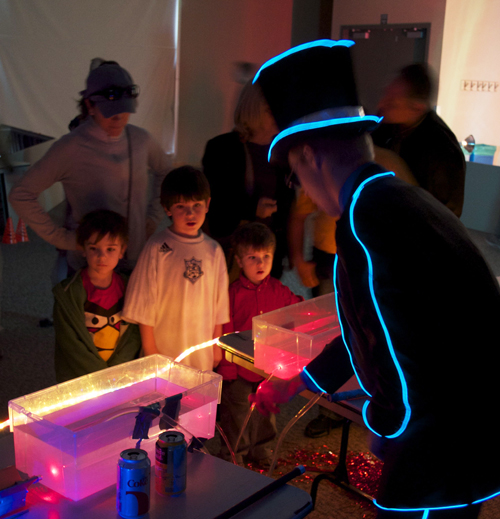 This family-friendly event will display the spirit of Halloween while SPS members demonstrate several experiments including a Frankenstein electricity bolt contraption called a Jacob's Ladder, a bed of nails and a Ping-Pong ball cannon. Younger children can enjoy hands-on experiments that will focus on physical principals such as total internal reflection, diamagnetism and laminar flow.
The Society of Physics Students is a national organization under the umbrella of the American Institute of Physics.
Contact:
Kathleen Morton, Communications Coordinator / 303-273-3088 / KMorton@mines.edu
Karen Gilbert, Director of Public Relations / 303-273-3541 / KGilbert@mines.edu