Posted: September 12, 2016
College of Earth Resource Sciences Dean Ramona Graves recently participated in a panel at the Colorado Oil and Gas Association's 28th Annual Rocky Mountain Energy Summit.
The Academic Technical Roundtable: Partnerships, innovative technologies, and studies, focused on how collaborative partnerships between academia and industry can facilitate research goals. By sharing datasets and software applications with university researchers, companies can achieve the results they are looking for more efficiently and universities can better prepare students by providing them practical experience.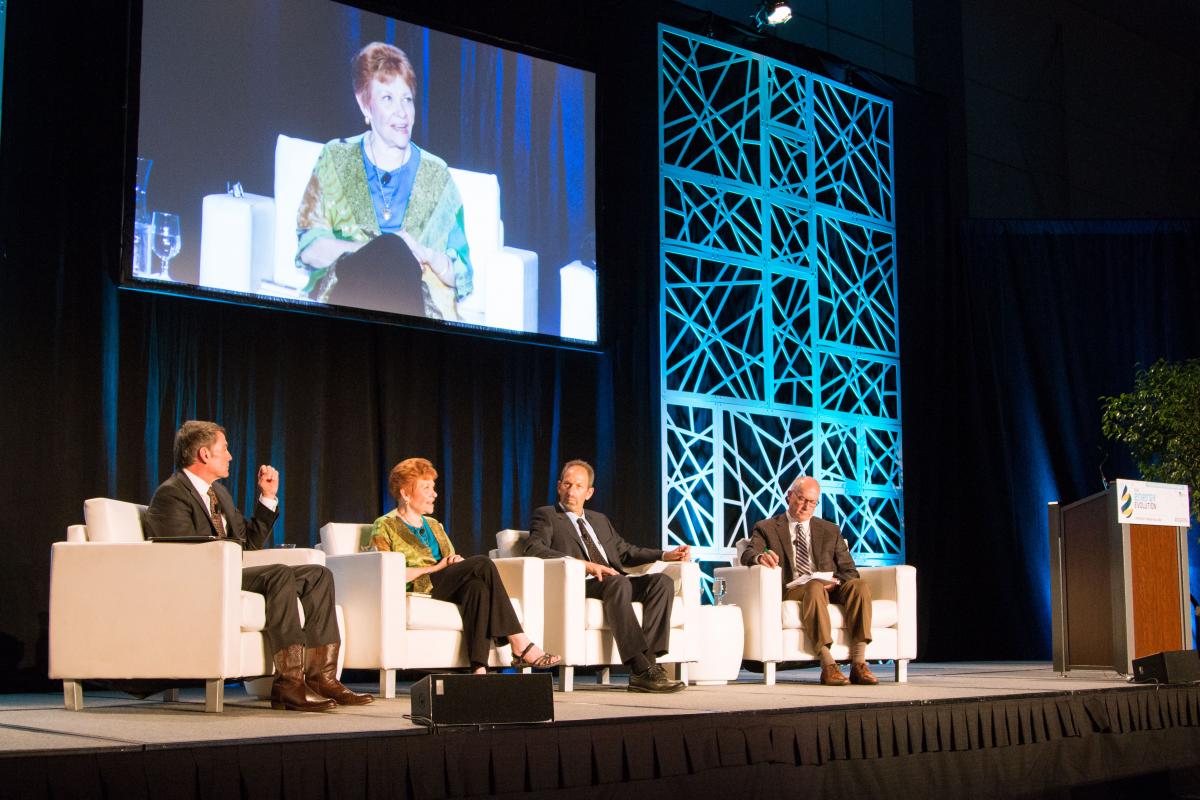 In addition to Graves, the panel consisted of Doug Arent, NREL; Bryan Willson, CSU and Mike Ming, GE Global Research Oil & Gas Technology Center. 
To watch a video of the entire panel, please contact cerse@mines.edu with your name and affilitation to Mines or its industry partners. 
Contact: 
Agata Bogucka, Communications Manager, College of Earth Resource Sciences & Engineering | 303-384-2657 | 
abogucka@mines.edu