Posted: November 1, 2017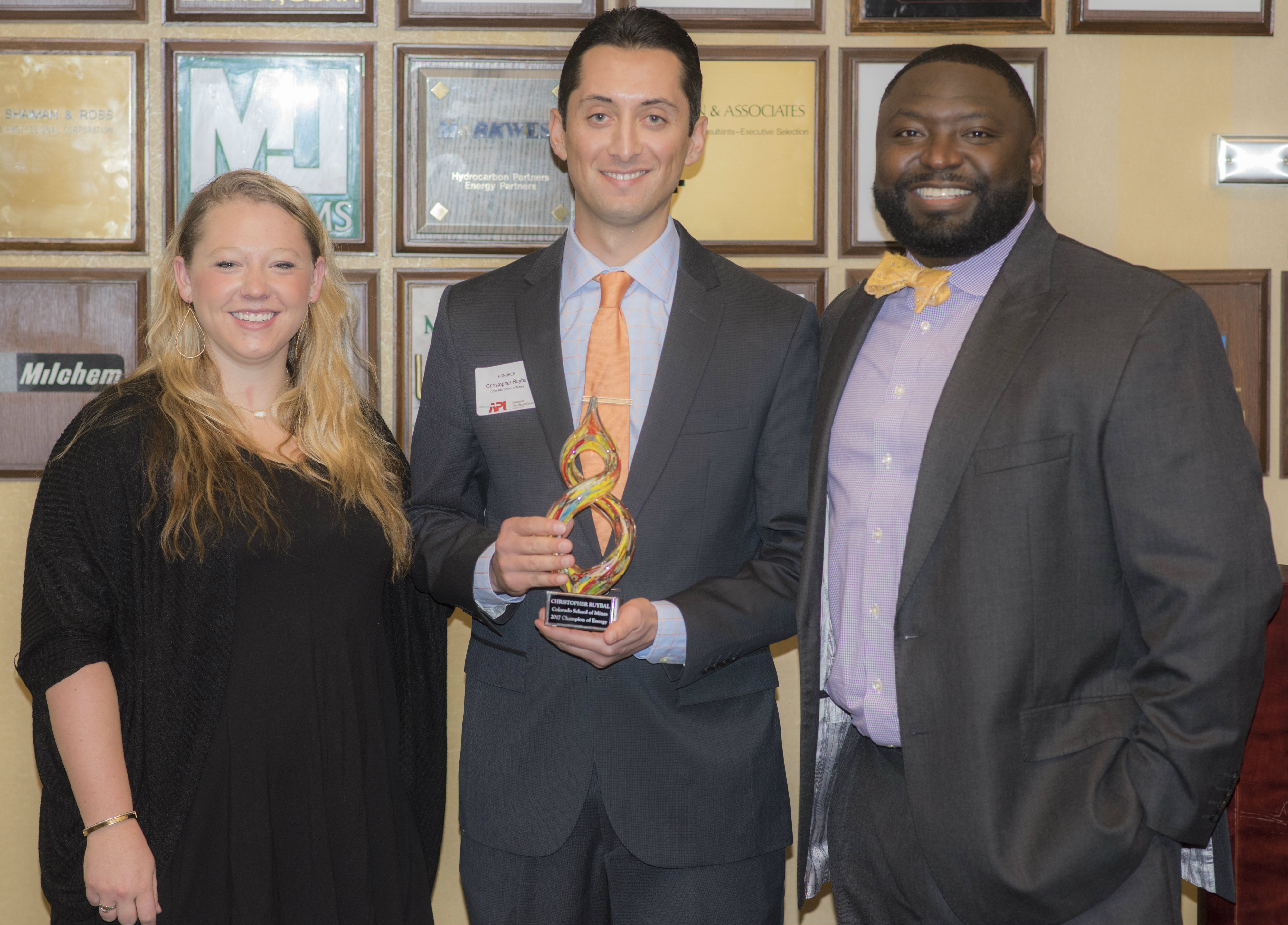 A Colorado School of Mines graduate student was among the honorees at the 2017 Champions of Energy reception hosted by American Petroleum Institute, Colorado Petroleum Council, Energy Nation, Denver Petroleum Club and ConocoPhillips.
Christopher Ruybal, a PhD candidate in the Department of Civil and Environmental Engineering, was one of four Hispanic STEM students and energy professionals recognized for their professional and personal commitment to the STEM fields, energy and community, in honor of Hispanic Heritage Month. 
Anabel Alvarado of Noble Energy, Kim Mendoza-Cooke of Anadarko and Gil Guethlein of Bayswater were also honored at the Oct. 27 reception in Denver.
A graduate fellow with the ConocoPhillips Center for a Sustainable WE2ST, Ruybal's research focuses on groundwater challenges and demands related to agriculture, urban growth and energy development in northern Colorado, providing critical information about groundwater stress and the future outlook of local groundwater resources. 
He received his master's degree in environmental science and engineering from Mines and a bachelor's degree in environmental science from Regis University.
Photo credit: Courtesy of API
CONTACT
Emilie Rusch, Public Information Specialist, Communications and Marketing | 303-273-3361 | erusch@mines.edu
Mark Ramirez, Managing Editor, Communications and Marketing | 303-273-3088 | ramirez@mines.edu