Posted: May 4, 2017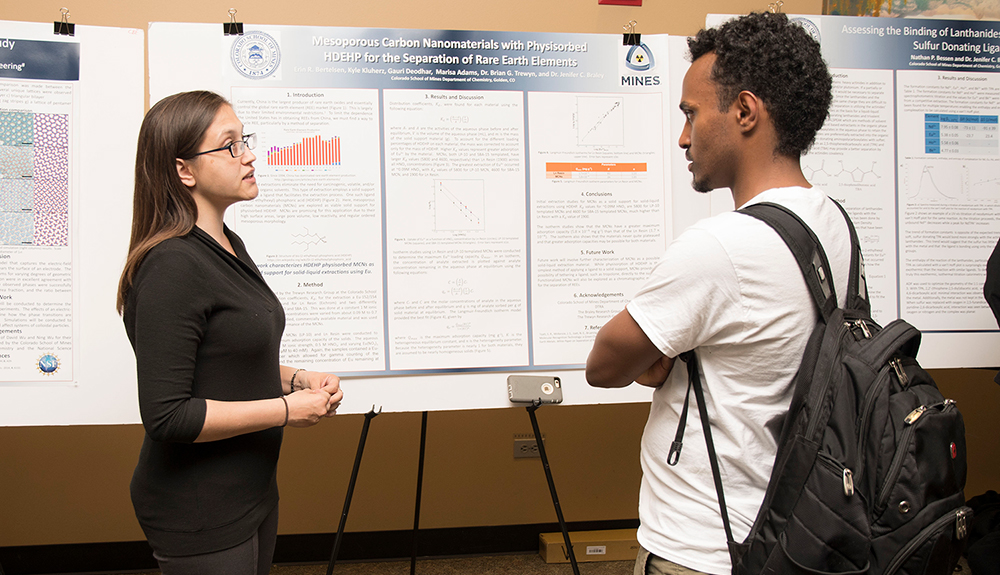 Posters and presentations from the recent Graduate Research And Discovery Symposium (GRADS), an exhibition for graduate and undergraduate students from Mines, can now be viewed online at the Mines Institutional Repository.
Students and staff can revisit the cutting-edge research that covered topics such as pipeline leakage, solar cells and optical nanosensors, in addition to research from the chemical and biological engineering department and the Center for Underground Construction and Tunneling, online.
The Mines Institutional Repository, a service of Colorado School of Mines and Colorado State University, provides free, worldwide open access to scholarly and administrative works produced by or about Colorado School of Mines.
CONTACT
Joe DelNero, Digital Media and Communications Manager, Communications and Marketing | 303-273-3326 | jdelnero@mines.edu
Mark Ramirez, Managing Editor, Communications and Marketing | 303-273-3088 | ramirez@mines.edu