Posted: November 16, 2018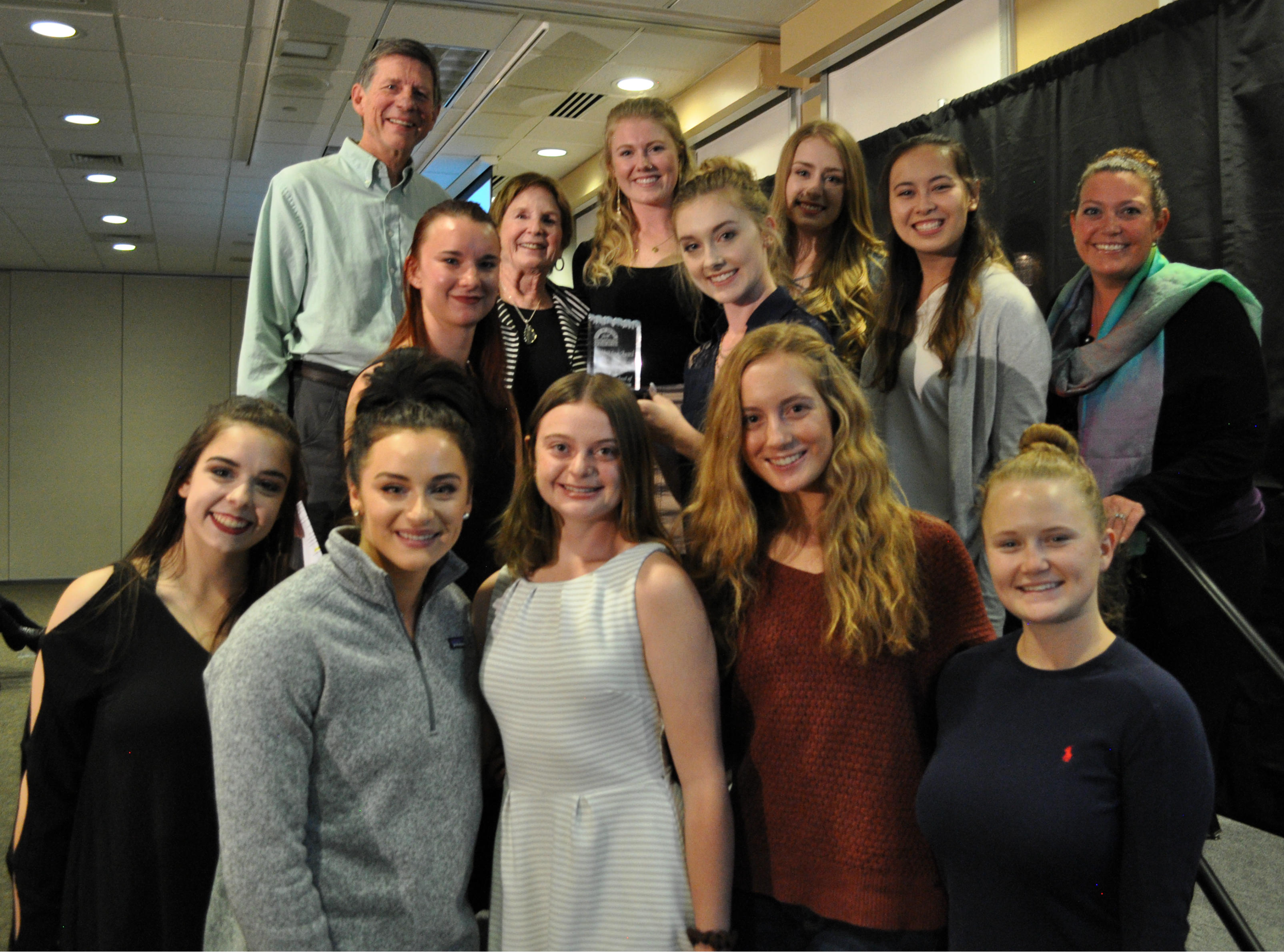 The Colorado School of Mines Dance Team has been awarded the Mayor's 2018 Gold Mine Award for Excellence.
The student group was one of four award winners at the City of Golden Mayor's 2018 community celebration on Oct. 30. The Gold Mine Award recognizes contributions to the betterment of Mines and the Golden community. 
Specifically, the dance team was honored "for their contribution to the Golden community while representing Mines. With their hard work and dedication, the Mines Dance team has brought their spirit into all that they do. Not only are they involved with athletic events and campus appearances, they also participate in community events such as the Buffalo Bill Days parade and interact with community families during Nightmare on Greek Street," according to the city. 
In addition to the Mayor's Awards, each honoree also received a special Congressional recognition from U.S. Rep. Ed Perlmutter during the event. 
"This means so much to us because it illustrates that we have been sharing our love for dance through all of the community outreach we have done. Not only do we enjoy participating in athletic events and campus appearances, but we love the Golden community events such as Buffalo Bill Days, Nightmare on Greek Street, and the Joy Carnival for Kids," team vice president Claire Knight said. "We would like to thank everyone for their support through all of our fundraising and performance efforts so we can continue to share our love for dance with the community!"
Photo credit: Courtesy of City of Golden
CONTACT
Emilie Rusch, Public Information Specialist, Communications and Marketing | 303-273-3361 | erusch@mines.edu
Ashley Spurgeon, Editor, Mines Magazine | 303-273-3959 | aspurgeon@mines.edu