Posted: February 21, 2017
Two Colorado School of Mines professors in the Department of Civil and Environmental Engineering have been recognized for their achievements in geotechnical engineering with national awards from the American Society of Civil Engineers.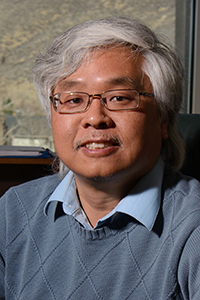 Professor Ning Lu received the Ralph B. Peck Award, given for outstanding contributions to the geotechnical engineering profession through the publication of a case history or publication of recommended practices based on case histories. Professor D. Vaughan Griffiths received the H. Bolton Seed Medal, awarded for outstanding contributions to teaching, research or practice in geotechnical engineering.
Lu was recognized for his multiyear case study monitoring the subsurface hydrological and mechanical conditions leading to landslide occurrence on the coastal bluffs between Seattle and Everett, Wash., and for using the data collected to develop a new hydromechanical framework for slope-stability analysis.
The ASCE said Lu's research over the past decade has made significant contributions to the study of rainfall-induced landslides. The recurring landslides in Washington are a major concern for Burlington Northern Santa Fe Railway and Sound Transit, which operates a railway along the bluffs. Results from Lu's research is now being used to develop a comprehensive hazard mitigation strategy for the railway.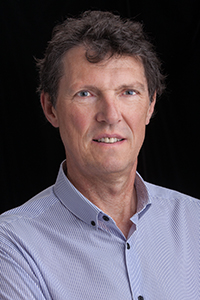 Griffiths was honored for his innovative software developments, publications, textbooks and professional short courses on finite elements and probabilistic methods. According to the ASCE, "his highly cited work on finite element stability analysis has transformed the way engineers perform slope-stability analysis in practice."
Griffiths' workshops have made him a de facto "ambassador" for the profession, according to ASCE. He is currently chair of the ASCE GeoInstitute Risk Assessment and Management Committee, a core member of the equivalent ISSMGE TC304 Committee and has co-chaired two major GeoInstitute conferences. He is a current editor of Computers and Geotechnics, a recent past editor of ASCE's Journal of Geotechnical and Geoenvironmental Engineering and on the editorial/advisory board of two other journals.
Contact:
Mark Ramirez, Managing Editor, Communications and Marketing | 303-273-3088 | ramirez@mines.edu
Ashley Spurgeon, Editorial Assistant, Mines magazine | 303-273-3959 | aspurgeon@mines.edu