Posted: March 23, 2017
A journalist who wrote a book about the little-told history of hydraulic fracturing—or "fracking"—and how it impacted the energy industry in the US and beyond addressed the Colorado School of Mines chapter of the American Association of Drilling Engineers at their spring keynote event March 16, 2017.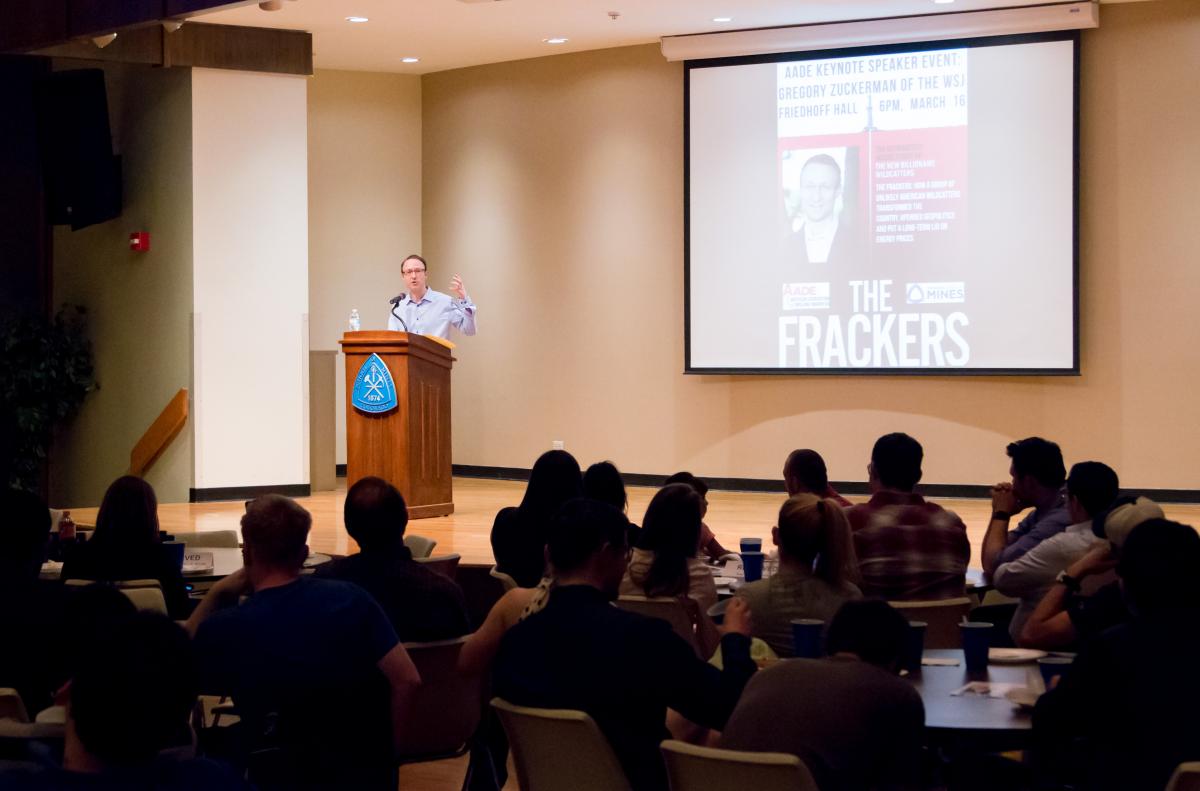 Gregory Zuckerman, a writer for the Wall Street Journal, discussed his book "The Frackers," and people like George Mitchell, Harold Hamm, Mark Papa and Aubrey McClendon, all of whom played a major role in the development of hydraulic fracturing and the rise of natural gas, which he calls a massive "geopolitical revolution." All this was in the midst of the "peak oil" crisis of the early 2000s, when it was widely believed that the U.S. was on the verge of running out of oil and gas.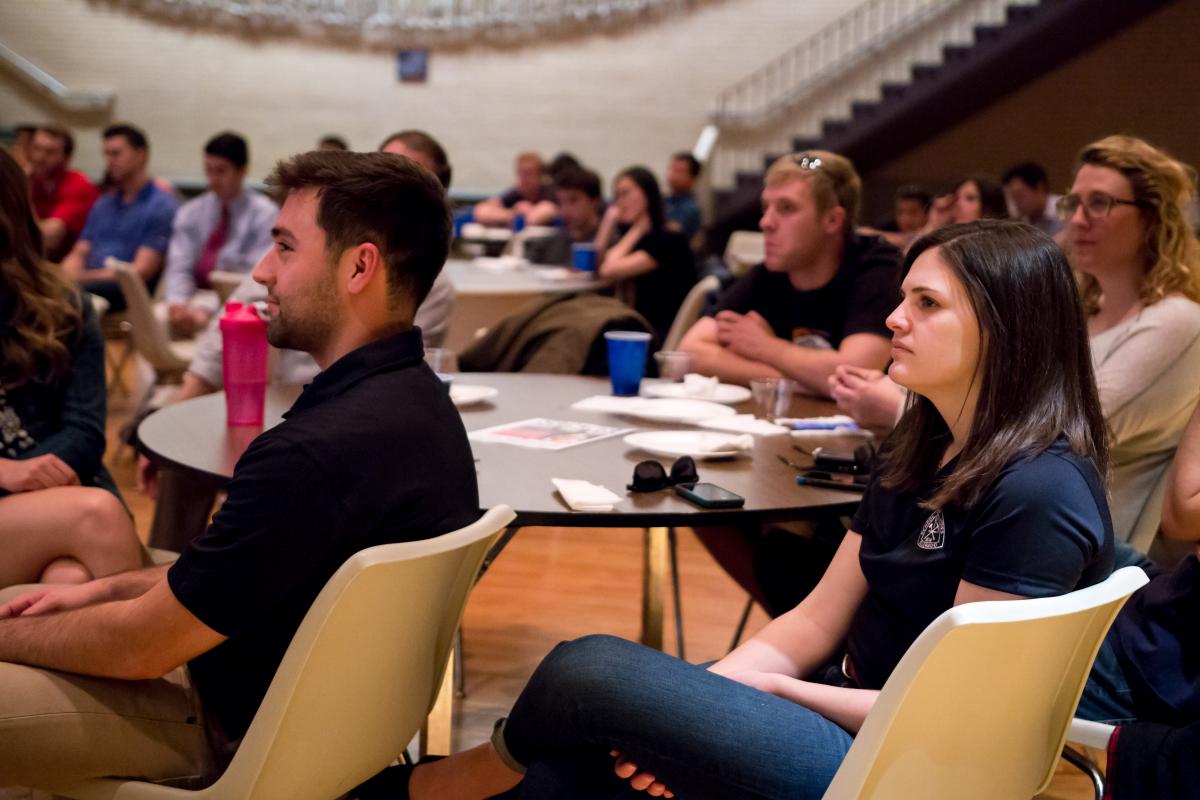 "The rise of hydraulic fracturing in the United States has significantly changed the oil and gas industry," said petroleum engineering student Steve Benfield, president of the Mines AADE chapter. "We wanted to bring in Mr. Zuckerman to describe the against-the-odds story of a few individuals who were willing to risk it all for success."
Things suddenly changed when these wildcatters came onto the scene, and it was not the "bigwigs" like ExxonMobil or Chevron who would be the ones to steer innovation, said Zuckerman, but rather those you'd least expect. "It's a story of technology," he explained, noting that these individuals were among the first to combine horizontal drilling with hydraulic fracturing.
Benfield added that since hydraulic fracturing is now an industry standard, "AADE wanted to bring in a speaker that would shed light on how the shale revolution actually occurred and who was responsible for it."
A video of Zuckerman's entire talk can be viewed on Facebook here. Photos from the event can be seen on Flickr.
Contact:
Agata Bogucka, Communications Manager, College of Earth Resource Sciences & Engineering | 303-384-2657 | 
abogucka@mines.edu
Mark Ramirez, Managing Editor, Communications and Marketing | 303-273-3088 | 
ramirez@mines.edu