Posted: November 7, 2016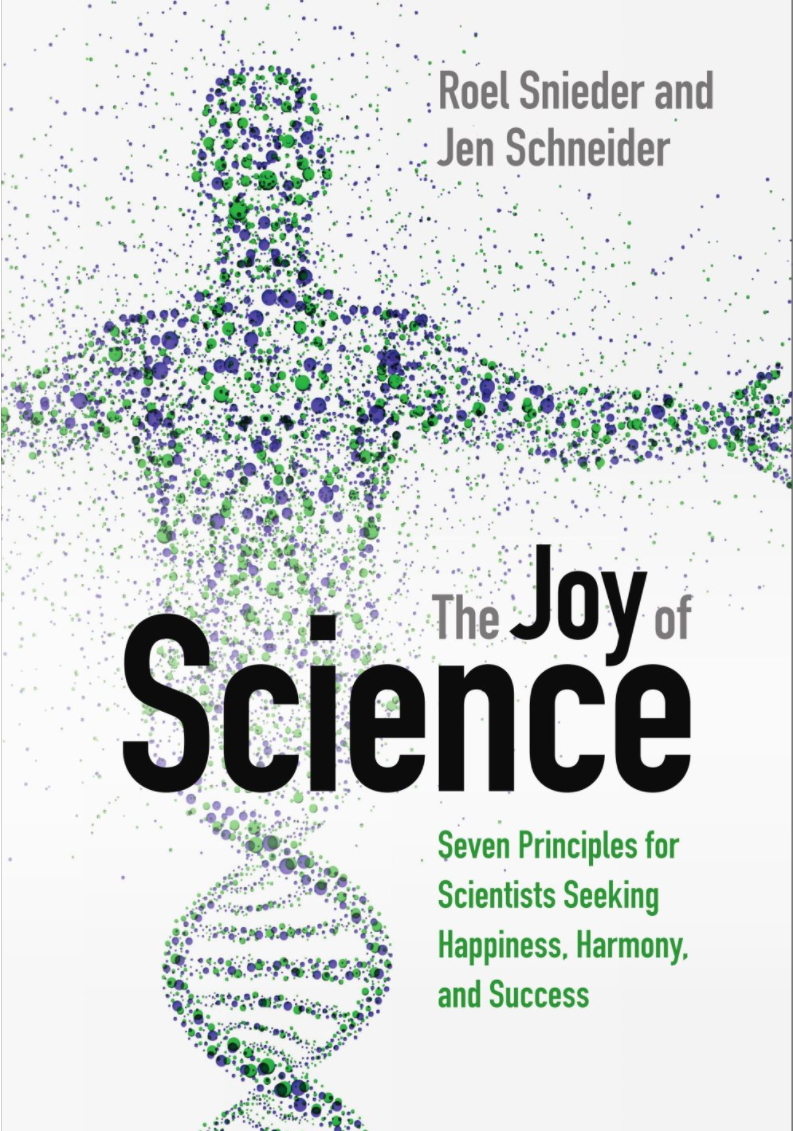 Geophysics Professor and Interim Department Head Roel Snieder has coauthored "The Joy of Science: Seven Principles of Scientists Seeking Happiness, Harmony, and Success," a book focused on helping scientists have a productive and fulfilling career by encouraging them to focus on the positive and minimize stress.
The book is now being used as a part of new faculty orientation at Mines and in several workshops held for the greater campus community.

"Let go of the concept of balance—instead, think of it as harmony," Snieder told faculty and staff at a recent workshop. The faculty and staff were asked to complete a worksheet that had them weigh what they balance in life. Some examples were "e-mail vs. everything else," "exercise vs. work" and "demands of the outside world vs. internal ambitions."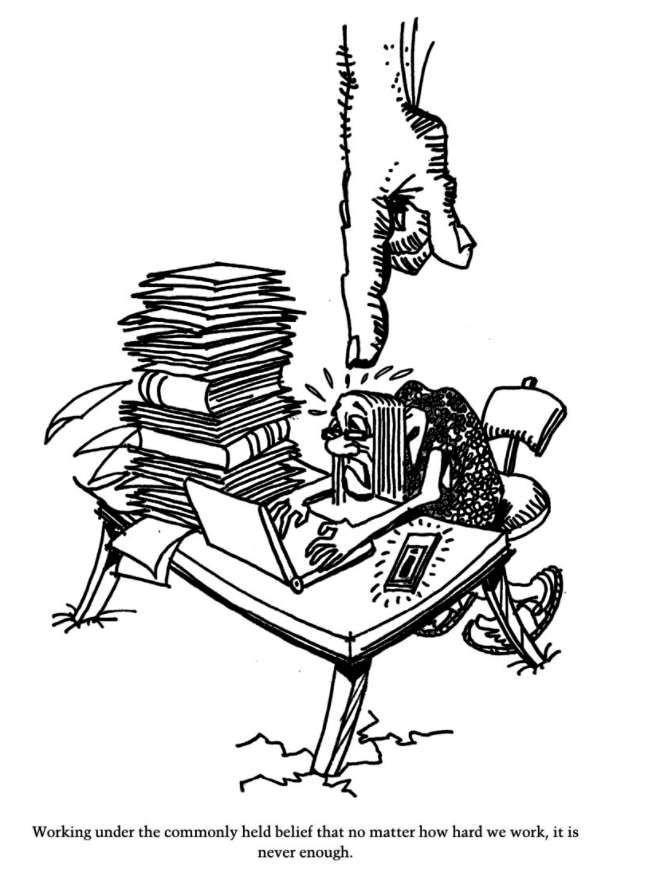 One of the illustrations from the book, all done by Roel's brother, Janwillem Snieder. "Working under the commonly held belief that no matter how hard we work, it is never enough." 
Snieder explained that rather than struggling to achieve the "balance" between things that may never come into line, we should instead aim to achieve "harmony," the first principle outlined in the book.
A key point that Snieder and coauthor Jen Schneider, a former Mines faculty member, emphasize in the book is the idea that most of these stresses can be eliminated by a change in attitude.
"A lot of this is driven by our belief system," explained Snieder in an interview. "For scientists, the belief system is—can be—very normative and weighing down on them. For example, there is this wide-held belief that you can only contribute if you're the best—you have to be the best."
Scientists and academics are inherently vying to be the best and putting themselves down if they are not, said Snieder. This is a huge problem in the scientific community because oftentimes you will end up with someone doing really important research, but it might never get out due to this lack of courage. 
"The fact that you can do something better, does not mean you're not doing a good job," Snieder told the group at the workshop. Ken Osgood, director of the McBride Honors Program at Mines, was one of the attendees.
"Roel has a marvelous and infectious perspective on life," said Osgood. "'The Joy of Science' reflects that.  His book is a recipe for revitalizing so much of what we do – not just our work, research and teaching, but the quality and depth of thought that informs how we do these things."
Although the book is targeted at scientists, its guiding principles are something that can be applied to a much broader community. The idea that one should focus on the positive impact one makes in one's work rather than constantly overburdening oneself with stress from "not doing enough" is something everyone can learn from. 
Contact:
Agata Bogucka, Communications Manager, College of Earth Resource Sciences & Engineering | 303-384-2657 |
abogucka@mines.edu
Mark Ramirez, Communications Manager, College of Applied Science & Engineering | 303-384-2622 | ramirez@mines.edu