Posted: July 27, 2016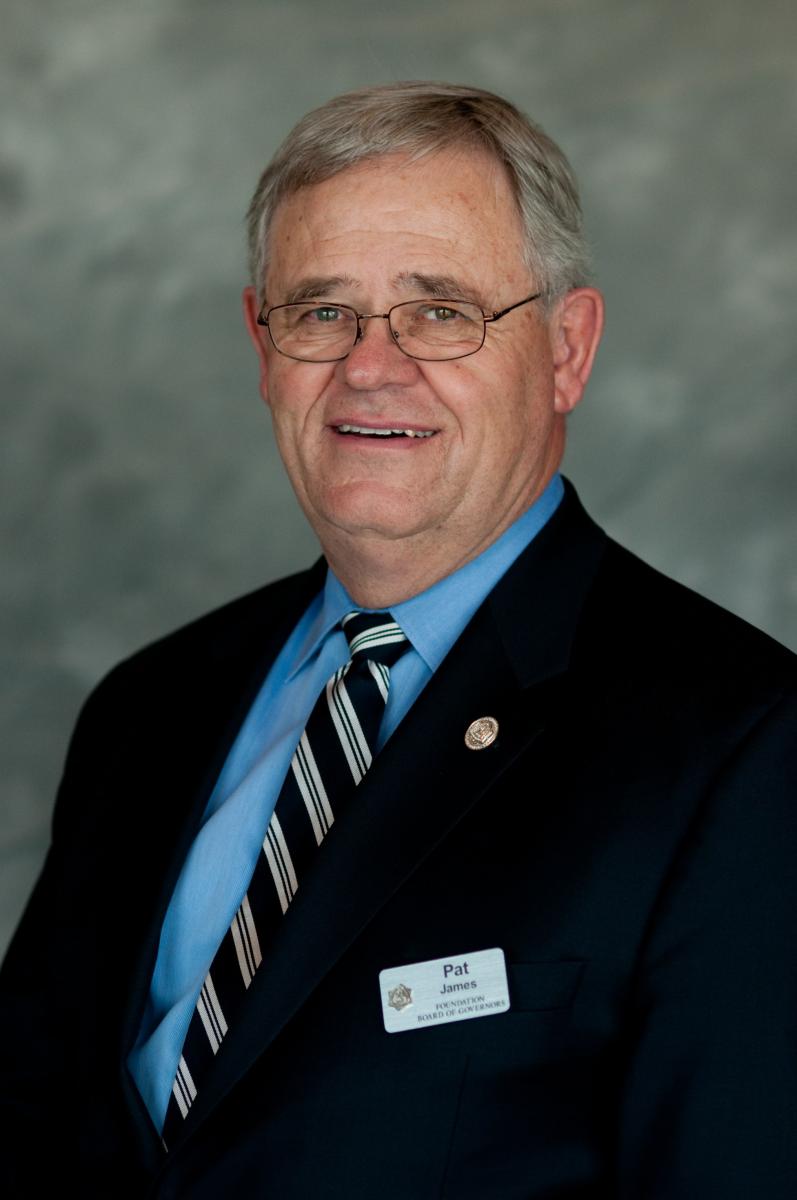 The Colorado School of Mines Foundation Executive Committee has designated Pat James of Castle Rock as the new chairman of its Board of Governors. James will assume the position on October 6.
James, who graduated from Mines as an Engineer of Mines in 1968, has been a member of the Colorado School of Mines Foundation Board of Governors since 2009. He has served on all operating committees during his tenure. He also served on the Advisory Board to the Mines Board of Trustees, and on two fundraising campaign committees. James was a Mines Distinguished Achievement Medalist in 1995 and received the Daniel C. Jackling Award of the Society for Mining, Metallurgy, and Exploration in 1999.  He also earned a Masters of Management from the University of New Mexico and is a Registered Professional Engineer in Colorado.
"Pat is one of the most genuinely passionate Mines alumnus I know, with a deep commitment to helping spread the word that Mines is the best engineering and applied sciences school in the country," said David Wagner, current Chairman of the foundation. "His dedication to Mines and executive experience in an industry where our graduates are top-rated will help him be an effective leader for the foundation."
James has more than 45 years of experience in the mining industry. He retired as chairman, president, and CEO of the Santa Fe Pacific Gold Corporation when it was acquired by Newmont Mining in 1997 and served a year as a director of Newmont.  He served as president and CEO of Rio Algom Limited in Toronto from 1997 to 2001. Since then, James served as a director of six other publicly-listed international mining companies, including Dynatec, Inc., Stillwater Mining Company, Constellation Copper Corp., Centerra Gold Inc., General Moly Inc., and Rare Element Resources.
The outgoing chairman, David Wagner, has served Colorado School of Mines in many capacities over his 17-year tenure. The Colorado governor appointed him as a university trustee in 1999. He joined the Colorado School of Mines Foundation Board at that time, has been Chairman since 2002, and President and CEO from 2002 until 2015. Notably he guided a reorganization of the Foundation in 2008 and has led the university and foundation's $350 million campaign, Transforming Lives: The Campaign for Colorado School of Mines, the most successful campaign for private support in the university's history
"Without David, the university and foundation would not be as successful as they are today. His leadership, integrity and transparency are highly respected, and his dedication to Mines is unsurpassed," said Brian Winkelbauer, President and CEO of the Foundation.
Contact:
Rachelle Trujillo, Senior Director, Marketing Communications, CSM Foundation / 303-273-3526 / RTrujillo@mines.edu