Posted: January 23, 2017
Thomas Boundy, a PhD candidate in metallurgical and materials engineering, has been awarded the Recycling Research Foundation's 2016 National Scholarship.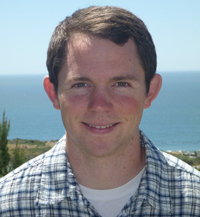 Boundy's graduate research is focused on developing a flow sheet that would enable the economical recycling of indium (a rare metal critical to solar panel manufacturing) from cell phones, computer monitors, and television screens. The scholarship awards $5,000 to a student seeking a graduate degree in a field that supports the scrap processing and recycling industry.
The Recycling Research Foundation, a nonprofit closely associated with the Institute of Scrap Recycling Industries, seeks to promote the art and science of scrap processing and recycling through research, sponsorships, technical assistance and educational programs.
"The Recycling Research Foundation is proud to honor Thomas Boundy with this scholarship as he pursues an education that will well-prepare him for a future in the recycling industry," said ISRI President Robin Wiener. "One of the goals of this scholarship is to generate interest in recycling careers and there is no doubt that with the knowledge he gains from his education, Thomas will be able to make significant long-lasting contributions to the recycling industry."
"I am grateful to be awarded the Recycling Research Foundation's National Graduate Scholarship and for the support it provides for those seeking higher education that I fully expect will improve the nation's scrap processing capabilities," said Boundy, who is advised by Metallurgical and Materials Engineering Professor Patrick Taylor.