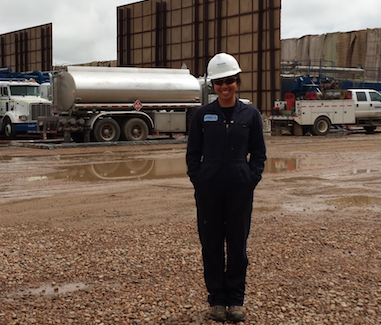 Angela Dang graduated from Mines with her master's degree in petroleum engineering in 2016, having played a very active role in organizations such as the Society of Petroleum Engineers and the Society of Women Engineers during her time here. Now, she works as a field operations engineer for Encana Corporation in the Texas Permian Basin. In this profile by "The Surge", a media site focused on all things oil and gas, Dang talks about what got her interested in the industry and shares her plans for the future.
From the story:
I became a petroleum engineer to make a positive impact on the fossil fuel industry and be a part of our energy future.
...
Petroleum engineering came onto my radar near the end of my university career when I met a handful of friends that were pursuing that major. Being from a progressive, left-leaning, liberal arts college, I held heated conversations with my petroleum engineering friends about geopolitics and our world's energy consumption. I was fascinated.